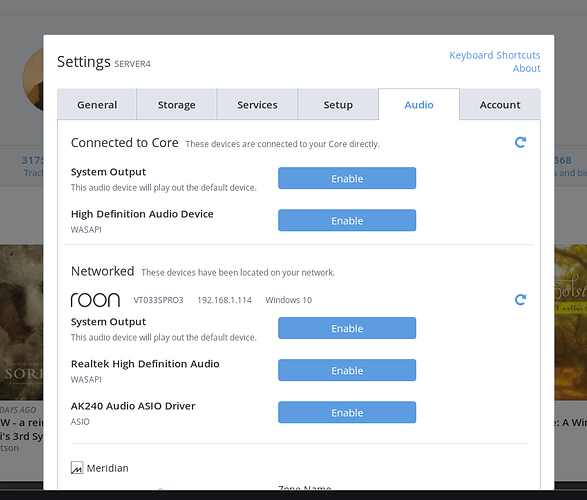 I have been running 1.2 for a while with the same configuration without any issues. Just had the latest update (built 128) but now any of my local PC devices are not showing as option in the Setting>audio setup. The first big line is Connected to Core option.
All the local device are running ok in windows and other applications (Spotify, windows etc) And I am able to play locally those ressources but only outside Roon
I tried the usual to remove and reinstall roon, my DAC driver with the same results.
All the rest of my endpoint are not affected, just my local PC.
Help!
The config is Windows 10 PC with a local sound card (usually not used) and a Meridian Prime Headphone Amp (primary)