Roon core is a nucleus+, actually running roon 2.0 (production)
PC with roon installed is a windows 11 pc, roon version running is 1.8 (Stable) and a update to version 2.0 is not possible: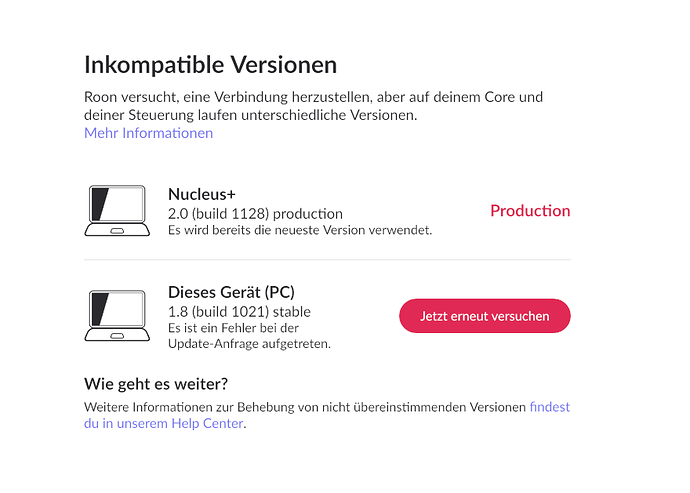 this results in incompatible verions and i cannot use roon anymore. roon nucleus is running and i can access it via ip adress, everything is good with the nucleus. ipad cannot connect to nucleus, update also not possible. what is wrong here?
i need your help and my english is not good, i know.
kind regards
Hubert