Noticed that the 'New' ribbon on the latest additions can get a little confused.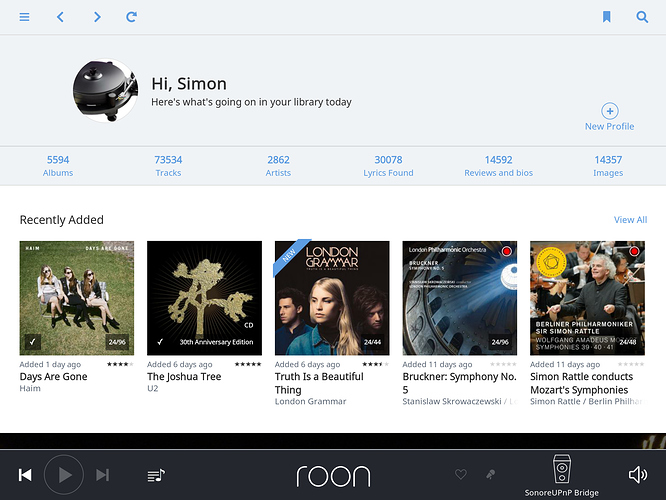 So 3 recent additions, as per the 'Added yesterday', 'Added 3 days ago' etc, but only a New ribbon to the third newest.
This is on ROCK 1.0 running latest build.
Any update on a manual rescan setting. Since moving to ROCK I have lost the auto detection of file changes, so need a 'Rescan every x minutes'.
Then since the latest build, playback on 24/192 through the Sonore UPnP Bridge drops out - is the protocol changes taking additional bandwidth?
Thanks,
Simon