OK Music Lovers! We're down to the last day and I once again have two albums for you.
First, the last jazz album. This one should be pretty accessible to all, but still enjoyed by the aficionados (If I'm wrong, you can always vote accordingly!). Cole Porter songs are at least vaguely familiar to most of us since they made their way into popular music. Oscar Peterson is a brilliant interpreter of music, and he's at his best here: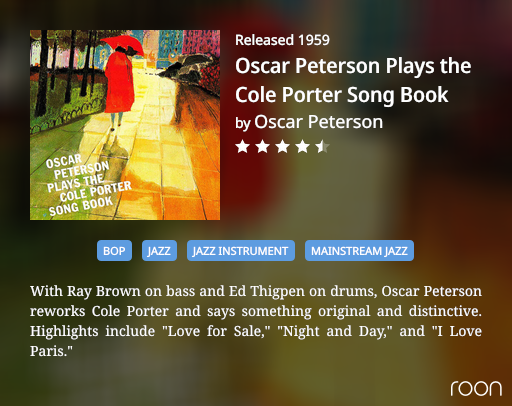 Did you agree?
Fantastic! (5 stars)
Meh…(3 stars)
Not for me (1 star)
And finally, to close it all, I've selected the Bach Collegium Japan's interpretation of Mozart's Requiem. A colleague of mine, a professor at a University, has Mozart's Requiem playing in the background when his students are in trouble. He thinks it's funny because it provides a mood of finality. I don't know if he's correct, but I appreciate his humour, and I thought that a mood of finality was appropriate to end this challenge.
I picked this specific version because it is well executed and well recorded. But you be the judge: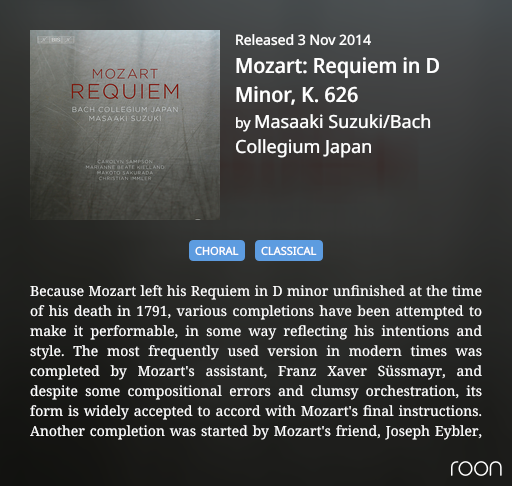 Gorgeous! (5 stars)
Meh…(3 stars)
Not for me (1 star)
If you haven't yet voted on yesterday's album, give it a shot. It's surprised a few of you so far! Day 29
So what happens next?
This last challenge will close at 4 PM tomorrow my time (MST). Once it closes, give me a few days to pull together the results. I'll provide a summary 'report' early next week (timing depends only on how long it takes me to run the stats). I hope that I can make it interesting, but we'll see!
In the meantime, thanks for participating and for all the comments!
Best to all,
Rick.