So let me start off by saying, I recently signed up for a 12-month membership and I am utterly frustrated right now with an issue that I will call a deal breaker - to the point that I will call my bank and lodge a case to have this transaction reversed.
Let me start off by saying that I have Tidal and Qobuz and I went through the focus tool under 'albums' and proceeded to remove all duplicates. Now I go back and look through the albums list and see further duplicates, yet they are not showing when I look through the focus tool. Now again, I have removed those duplicates by manually looking through albums, but fast forward 4 hours and they are back again.
What is going on? Is the API that you use to these services so bad that they don't register or what else can be the problem? I am literally at wits end and if this isn't resolved asap then alternative action will need to be taken, as I am paying for a service that doesn't deliver its core and rudimental functionality.
The duplicates under albums keep changing also - How is that even possible unless the API to Tidal and QOBUZ is broken and delayed? Screenshot attached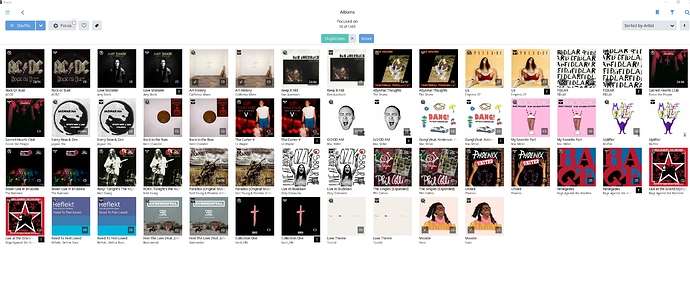 And a further example - One of many albums (Why are they showing up under separate albums?)