Core Machine
Model name HS-453DX
CPU Intel(R) Celeron(R) J4105 CPU @ 1.50GHz (4 cores)
BIOS version QZ29AR08
Total memory 8 GB (8 GB usable)
Firmware version 4.5.3.1652 Build 20210428
Network Details
WIFI connection
NETGEAR Orbi Mini Router RBR40
Audio Devices
USB connecting to ADI-2 DAC
Description of Issue
After 1) updated the QNAP firmware to version 4.5.3 and 2) updated the Roon remote to version 1.8.00790
The sever looks running without any problem but the Roon app gives the error message "can't recognize any audio device and show the message "There is an issue loading your database".
Screenshots of the Roon sever status and Roon app error message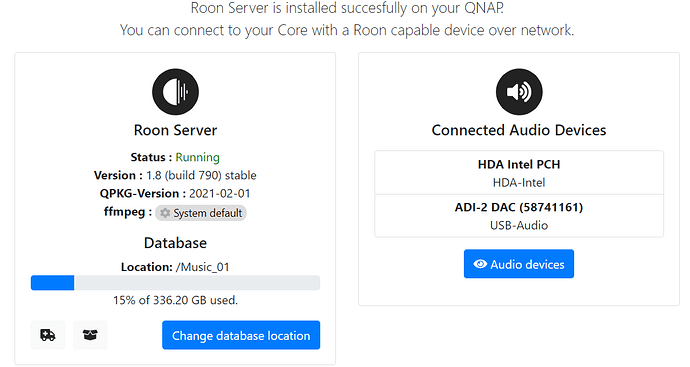 I tried reinstalling the roon sever and reboot my NAS many times but the problem persists.
Please help!
Thanks
Paul