Hi! I'm on Windows 10, running Roon 1.5 build 323. When I export an album with non-ASCII characters in the metadata, those non-ASCII characters show up correctly in the filename, but they are mangled in the tags.
For example, when I export the album Gagner L'argent Français by Mamani Keïta, which I have in ALAC, the filename shows up correctly, but the tags show up like this: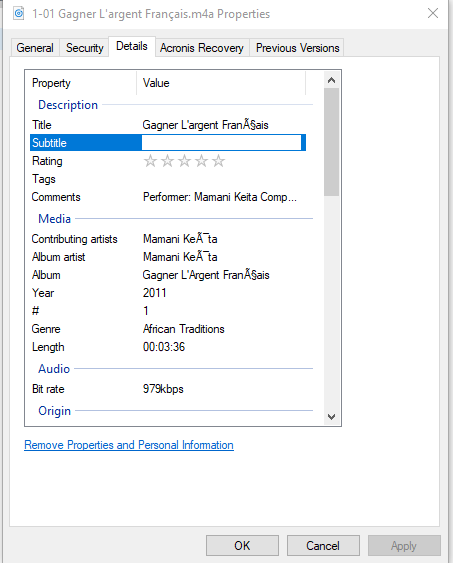 It's definitely trying to use Roon metadata for the mangled tags, because the original ALAC file in my library has un-mangled, and different, tags.
Looks like a character-encoding issue in the export-tagging process, obviously.