Active: Grimm LS1be
Passive: German Physiks Unlimited II
I've always owned passive speakers. I wanted a fun full sounding speaker, didn't care if it was a little colored. Musical is way more important to me than perfectly flat response.
Wilson Audio Sabrinas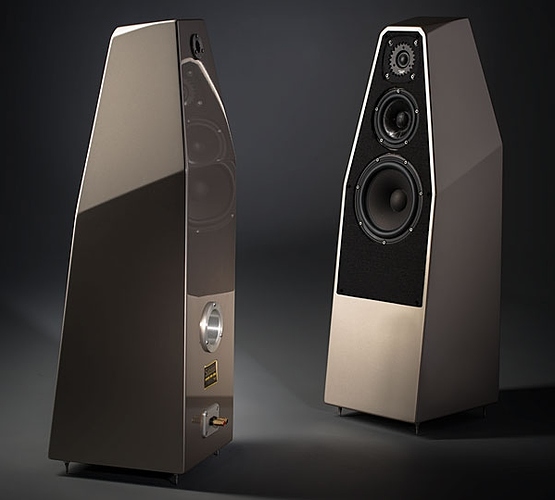 I have active speakers, a pair of Cabasse L'OCEÁN.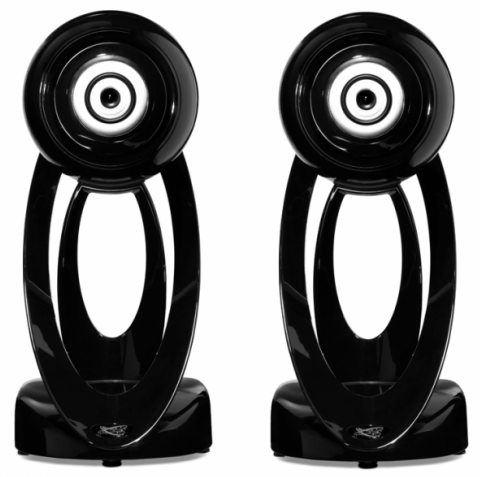 http://www.cabasse.com/en/cabasse_product/locean/
Here also Wilson Sabrinas
Meridian 8000SE (digital actives) and Genelec 6010 (analogue actives) plus two pairs of Meridian D33 (digital actives) sitting around waiting to be plugged in.
Congrats Alan.
I have never heard them but the sculptural looks alone make them very sexy

Audio Physic Cardeas Plus (passive).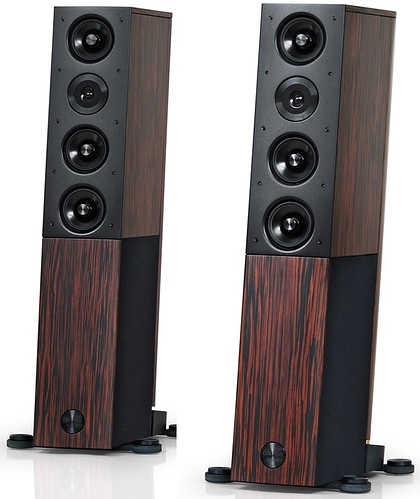 http://www.audiophysic.de/cardeas_plus/index_e.html
MBL Radialstrahler 101 E MKII (power hungry

).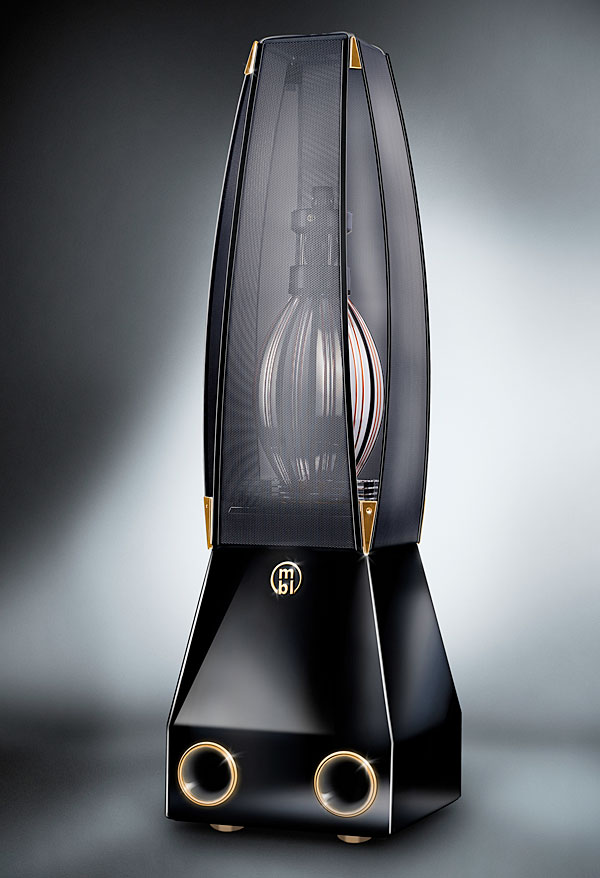 Passive (but with built in subwoofers):
Just recently sold my GoldenEar Triton Ones before moving into a small apartment, temporarily:
Will be upgrading to the new Triton One 'Reference' model very shortly - as soon as I move out of this apartment (very soon).
Can't wait

Some drool worthy speakers on this thread.
Here's another example of an ultra-mega-hyper-high-end loudspeaker system that might stimulate people's saliva production: My Harman Kardon SoundSticks III & subwoofer (both active!). Money no object!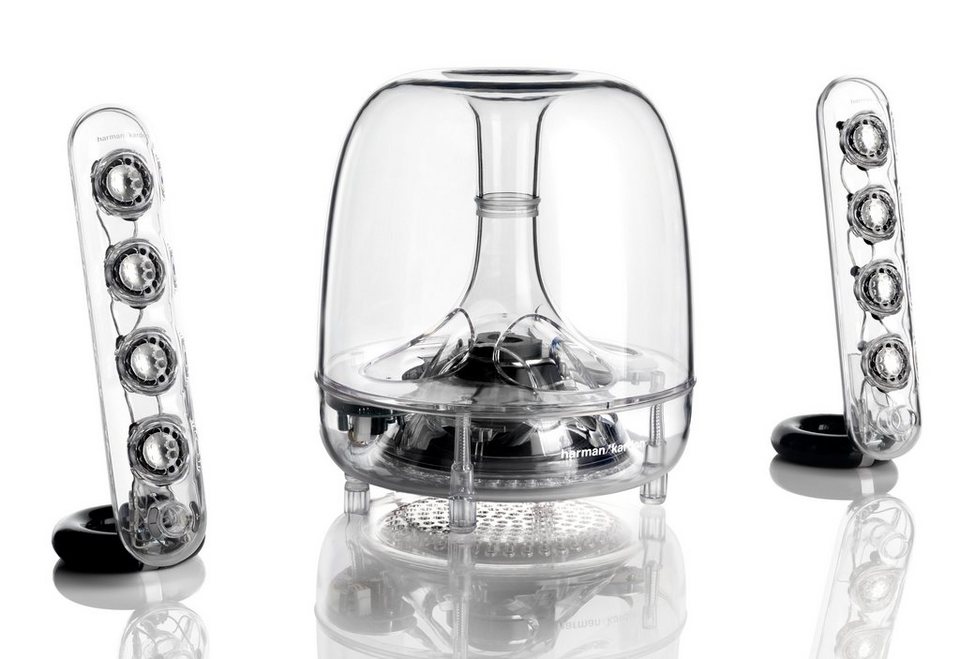 <£200…

Happy New Year everyone!
I have mostly pâssive speakers but I have looked longingly at some actives in the last year or so. It will have to wait now as I just took delivery two weeks ago of a set of Tekton Double Impact speakers.They are not broken in at all, only roughly in place where I estimated they should go in my room, no speakers spikes and not yet matched to any particular amp but I can already definitely describe them as 'Wow! Value for the money.' http://www.tektondesign.com/double-impact.html
Those are really nice. I had those for quite some years on my desktop. Classics.
But your Backes & Müller BM Line 35's… wow
Passive. I'm a KEF head - love those UniQ drivers.
Bedroom - R300 stand mounts.
HT setup - XQ 30/50C/10 (with 2 Velodyne MiniVee active subs).
Great thread! I have a pair of active speakers, Geithain ML 811 K1.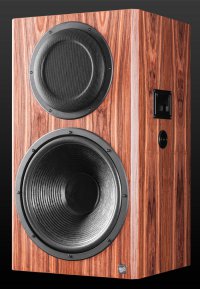 http://www.me-geithain.de/index.php/en/studio/products/active-loudspeaker/ml-811k1
I own a pair of Dynaudio Contour 1.8mk2 speakers for 8 years now and still going strong.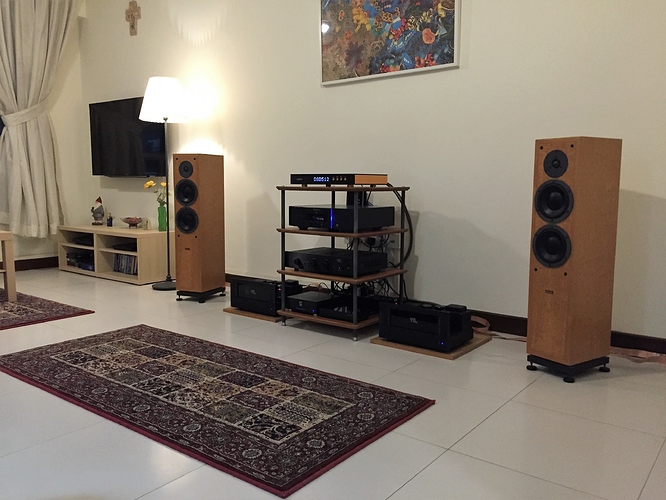 https://www.dynaudio.com/discontinued-models/contour/contour-18-mk-ii
Hi @joel!
Although the ML 811 K1 is a highly resolving precision studio tool, which aims at the smallest coloration possible, it allows hours of fatigue free listening. IMO there's nothing harsh about the high(er) frequencies. Of course, the speakers can (and are supposed to) be quite unforgiving to poor recordings. But if the sound of the recording is full/rich/warm, my Geithains will reproduce this sound without difficulty. BTW, the bass extension is quite spectacular, too. The speaker is much bigger than it may look in the photo (and it weighs 51 kg)…
So all in all, I have nothing to complain about.

Hello Will,
I've just seen your listening room. Absolutely amazing!!! A couple of months ago I had the chance to listen to the Backes & Müller Line 35. By far the best speakers I've ever heard…