Hi @ElTel,
Nirvana indeed … that's a lovely photo.
Nice setup you've got there wizard. I'm green with envy as we say in my part of the world.
That's an Eames that Milou is enjoying isn't it? Funny to see another one so soon after coming straight here from this thread:
Yes it is…a copy but still enjoyable for the price. It's in black some are in white, as the patent is expired anyone can produce them now as I understand it.
Ideal as a listening chair so they say, as the back rest is lower than the shoulders/head thus not making immediate reflections…ymmv
Very cute, relaxed, and protective of the (frog?).
I've never been sure if she's protecting the frog or using it to protect her. When the vacuum starts up, she grabs that frog and quickly carries it to another room.
Methinks you spoil that dog

"You know dad, I'm quite ready for my (early) Christmas dinner".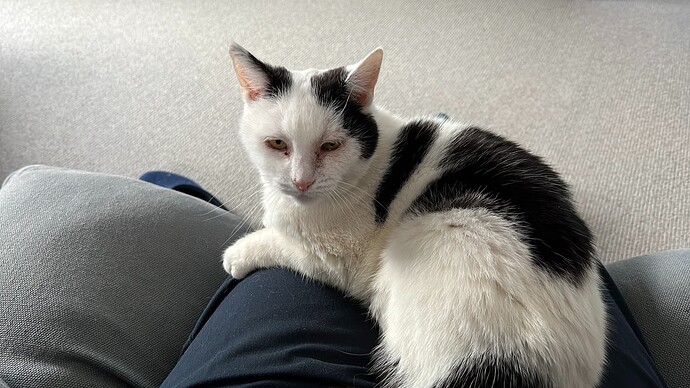 I'm honoured - the scourge of the farmyard has decided that a warm house and Pink Floyd are better than chasing mice…
Even the Scourge needs some R&R at times.

That cat looks it came out on the losing end of a long night! Glad it is safe with you

I've been the maintainer of one or three semi-feral cats over the years, they have look…