@support I get lots of error messages 'stopped responding' reported by the phone itself (SM-G935F - S7 Edge)).t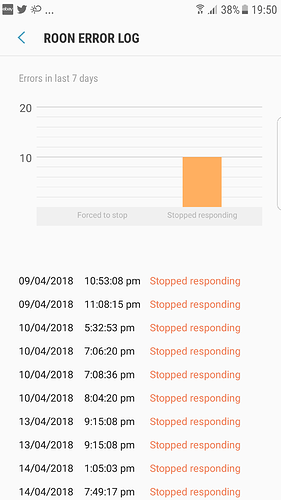 Also as describend in one of the other posts Roon often loses its connection to the core. It can only be restored by restarting the phone. This stops me from commiting to it fully.
The phone is up to date (Android 7.0 - kernel version 3.18.14-12365438). I guess this is for you @support to investigate.