Having Roon server setup at my Mac Pro and source files in my Synology NAS, everything is working fine except that multiple Apple TV 4 is showing up in my Roon client. It looks like Apple TV is adding as a new endpoint every time I turn on Roon client. (screenshot below).
I tried to fix the internal IP address of Apple TV in the router but it did not fix the problem.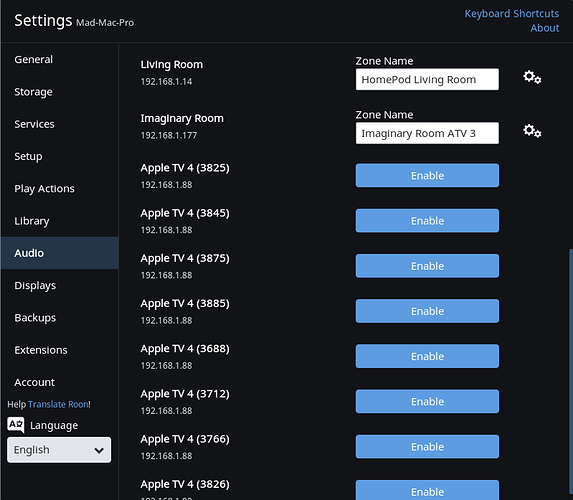 A little bit strange that Apple TV 3 in another room is working fine.
Any suggestion?
Thank you in advance.