Here it is in a rather nasty iPhone recording at the tweeter the cursor was bit off in the grab below…its actually 5.333KHz. Happens day and night every minute or so.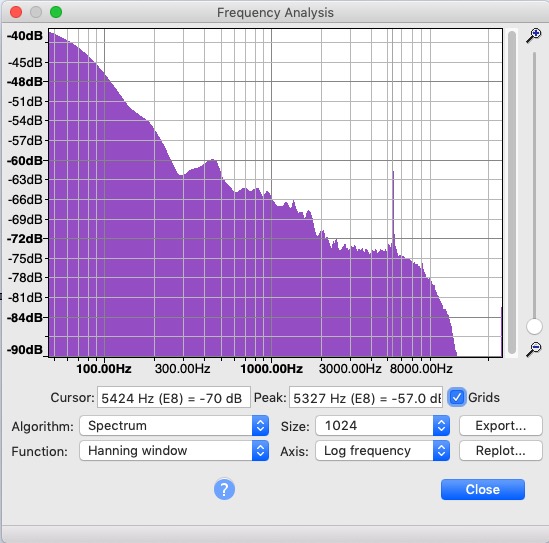 and here is a link to the noise in wav format (6 seconds only)
any ideas? Best I can find is lift motor controllers (Seimens) might use this frequency and while I do have lifts in my building I'm not near the motor room.