The Now Playing screen for Live Radios is boring: it displays the station's logo, permanently. Even when an album is identified to match the currently playing track, no picture is shown of the album or artist.
The feature suggestion is: display covers/pics on the Now Playing screen coming from the stations themselves, by scrapping their website or public APIs.
Here's what it could look like: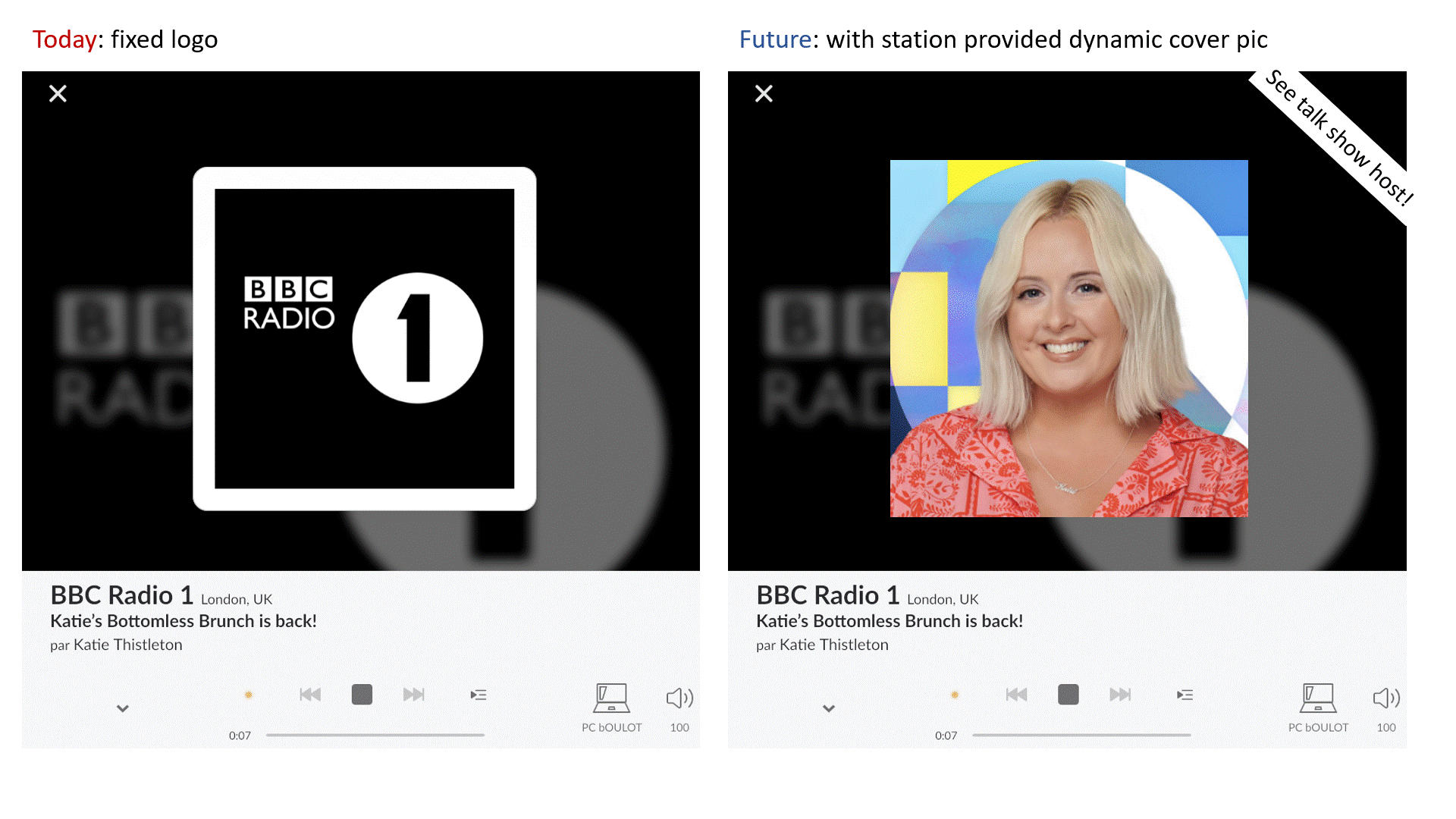 It looks like a big project but the technical effort is in my view limited, as most of the job has been done. Actually, a technical framework is already in place to dynamically inject Live Radio metadata into Roon (details here
Live Radio metadata for 100+ stations incl. BBC, Radio France, FLAC radios and more ).
WIth the help of the community (big thx to @Paul_Webster ), covers are already available in this tool and Roon backends for roughly 80 stations, including most FLAC stations. At the moment the supported stations are listed here https://radio-metadata.fr/list?cover=true . The list can be extended at will and on request, as long as the station is making some pictures available on the internet.
Please vote if you want to improve your Live Radio experience! @mike @nathan