Does anyone know whether the latest Intel NUC 11 will work for Roon ROCK installation?
As mentioned in the Roon Help Center, for Roon ROCK to work the Devices must support Legacy Boot
For the NUC 11, during the BIOS setting / Boot Priority step, the UEFI Boot is activated/selected and greyed out and cannot be disabled, and there is not Legacy Boot option to select (please see attached photo).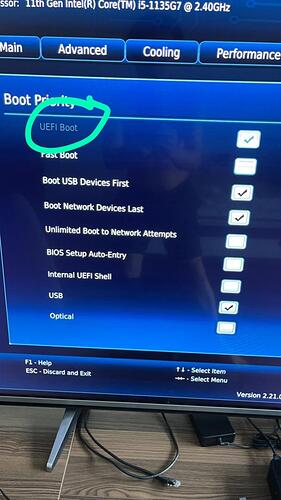 Does it mean that the NUC 11 is not compatible for running Roon ROCK?
Does anyone has experienced installing Roon ROCK on a NUC 11 Gen?
Thank you.