Is the server down? Keep getting authorization error
In order for Roon's @support team to better assist you, please provide a brief description of your current setup using this link as a guide.
Make sure to describe your network configuration/topology, including any networking hardware currently in use, so they can have a clear understanding of how your devices are communicating.
Hello @Christopher_Phillip1, are you still having issues? Can you share a screenshot of what you're seeing and some info on your setup? Thanks!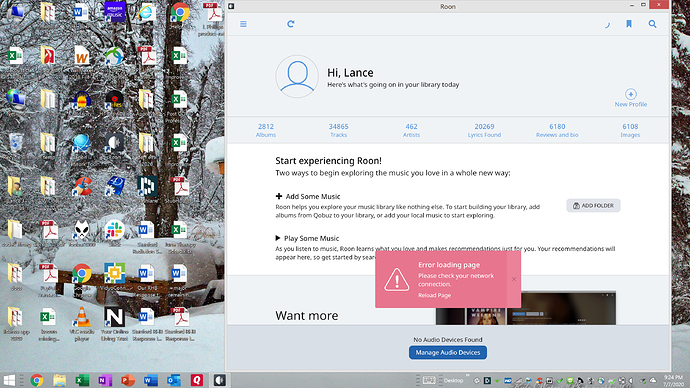 It will try to start up. This screen flashed then it goes back to serching for the core and finally ask to try another core and it repeats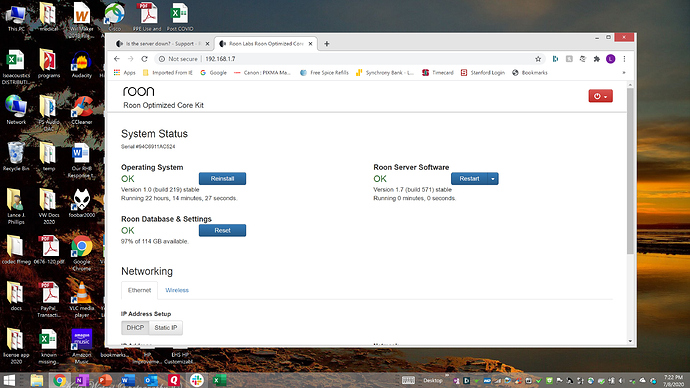 I am using a self built NUC using linix and the roon recommended system. It has worked fine for 2 years. Here is a copy of the IP page that shows the system keeps rebooting.
My roon remote is windows 8 laptop and a galaxy tab and S9 cell. ll yield same results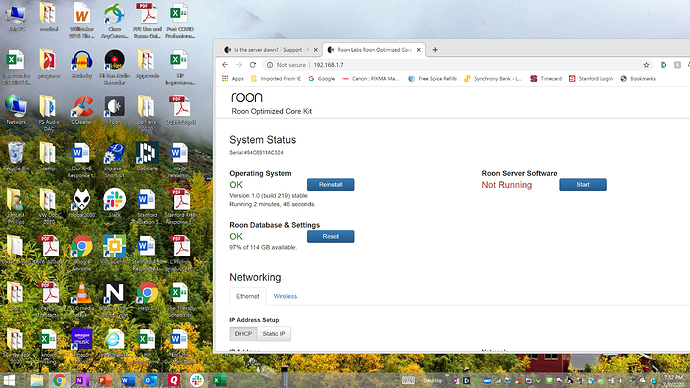 so roon runs for a few seconds and seems to reboot, not run, run, every few seconds, repeat. This started with some authentication errors out of the blue in the middle of a song.
Looking at those screenshots it does appear that Roon OS is rebooting itself. Since your NUC has been OK for 2 years, I think the first thing I would check is whether the NUC is overheating (possible dust build-up inside the NUC).
If that's not the case, the next thing I would try is to reinstall the OS, using the Reinstall button on the Web Administration page. Your Roon database and settings should be preserved, but hopefully you've been taking backups in case something goes wrong…
But before you take the step of reinstalling, let's wait for @nuwriy to respond. He may first want to collect logs from your system.
I reinstalled the Roon OS, re added the codecs and all seems fine.
thanks. I have had to do this a few times these last two yrs. Hoping to avoid that.
This topic was automatically closed 36 hours after the last reply. New replies are no longer allowed.