How to focus on personal rating instead of the editorial rating.
It's possible to focus the album browser by ratings. roon seems to use editorial ratings in the focusing mechanism.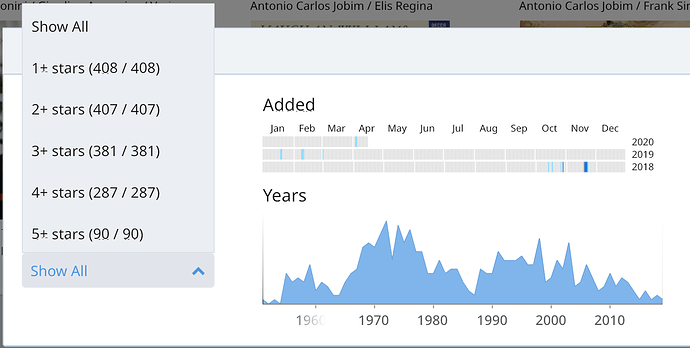 For example, in this library with 507 albums, 80% of the albums have ratings. I've only rated two(!) of them, yet when I select any of the given options, a large number of albums are focused on.
How can I focus on my ratings instead of allmusic's editorial ratings?