roon core is the latest version, yet the Metadata Improver says a roon update is required
See this screenshot where the "Adding Music To Library" says that the Metadata Improver has been halted because roon needs an update. Note the About page is being shown in the background indicating that roon is up to date.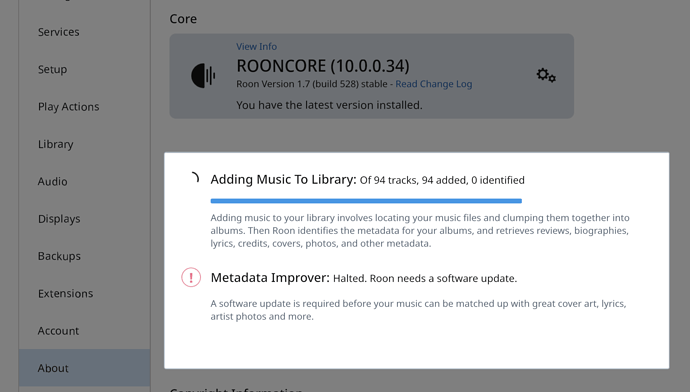 Also observed: the "adding music" spinner never stops spinning and the status message does not change.