Here's another bug/undesirable behavior introduced in 1.7… Any single files I have are being auto categorized into an album for the artist called "Audio". I may not be describing this correctly so I'll illustrate here.
I have three Amon Tobin flac files all released as singles (without a parent album). Here's how they appear in Roon: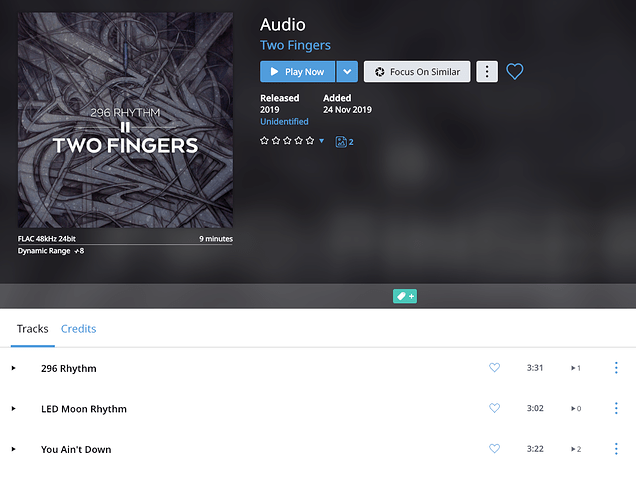 Here is the same for a single flac file released by Braids: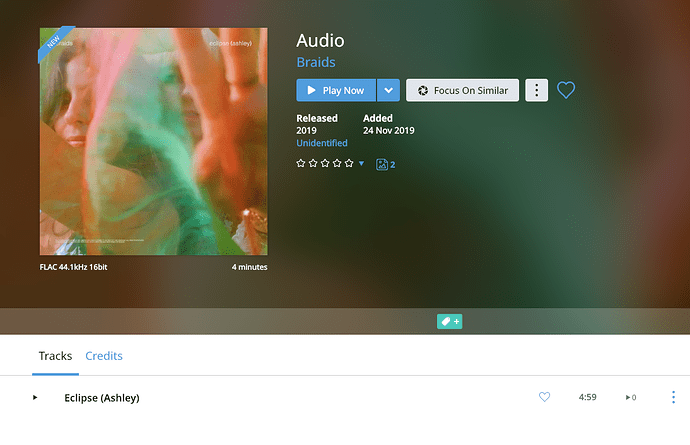 I would expect each single to be its own "album" as I think it used to be pre-1.7.
Update: My master folder where my audio files are stored is called "Audio". Could this be where the title is being derived from?