Roon Core Machine
Mainly a Win 11 headless server with 32Gb RAM, 250Gb Samsung NVMe and 10Tb WD Red running Roon Server. (Intel Core i5-11400)
Networking Gear & Setup Details
Both servers hard wired, a mixture of WLAN and hard wired Pi's. Asus AX58 router.
Connected Audio Devices
Both USB from Core, WLAN from router to Altair G1, hard wired via unmanaged switches
Number of Tracks in Library
around 180K tracks local, ca 300 albums on Qobuz
Description of Issue
My friend asked me today why his ARC app wouldn't connect on his iPhone.
I decided to compare by starting my own ARC app (on WLAN), but i cannot connect to my Core either?
I have previously seen that going into Settings-Roon ARC on my Core helps.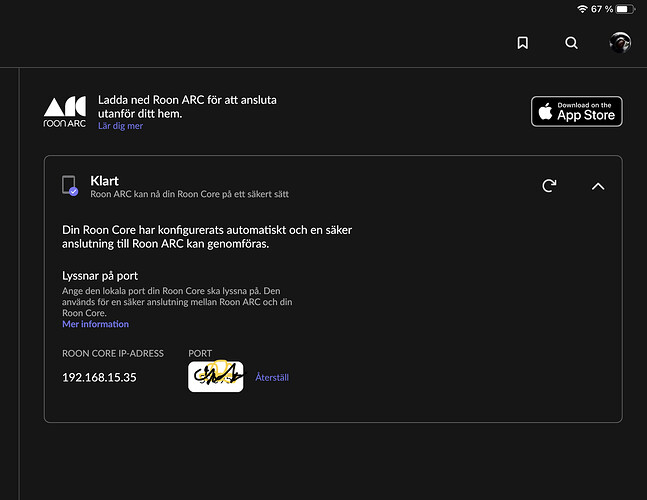 Everything is fine there, but ARC on the phone still says my Core was last seen 5days ago? (i used it on a remote WLAN at that time)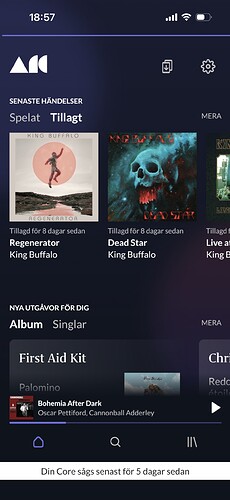 Something wrong with regional servers?
Or is this related to my dabbling with backup/restore and reinstall as required by @benjamin in this support thread: