Hi @support,
Since updating to 1.6 this morning almost all of the scrobbles are being duplicated.
Here is an example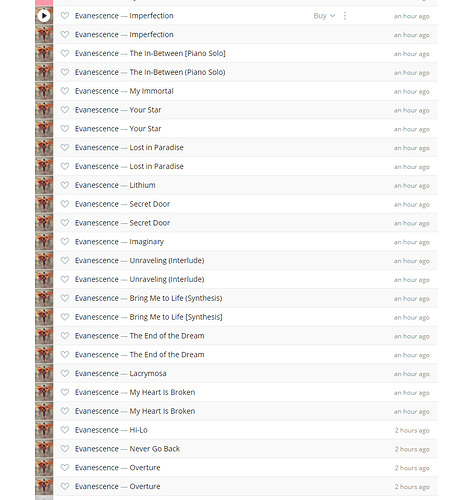 I have checked yesterday's and all looks fine. I currently have both Tidal and Qobuz attached to my account, and many of albums are favourites in both.
I just tried playing the same few tracks firstly from my library (red), then Qobuz (blue) and finally Tidal (black), it only seems to be Qobuz that is duplicating.

Also playing the same Evanescence album from Tidal is not duplicating.
Thanks
Nigel