Here's one we made earlier…
.sjb
Given her sad back story, this version of the Gil Scott-Heron original is almost unbearable to listen to. Everyone involved is from the top drawer, with the strings - arranged by Don Sebesky - and the bass playing of Gordon Edwards, being especially fine.
"Home is where I live inside my white powder dreams
Home was once an empty vacuum that's filled now with my silent screams"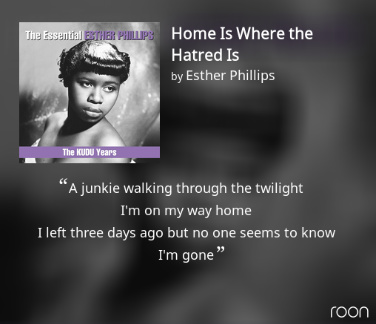 Hurt by Johnny Cash - awesome song.
My suggestion is Stairway to Heaven by Heart Live at Kennedy Centre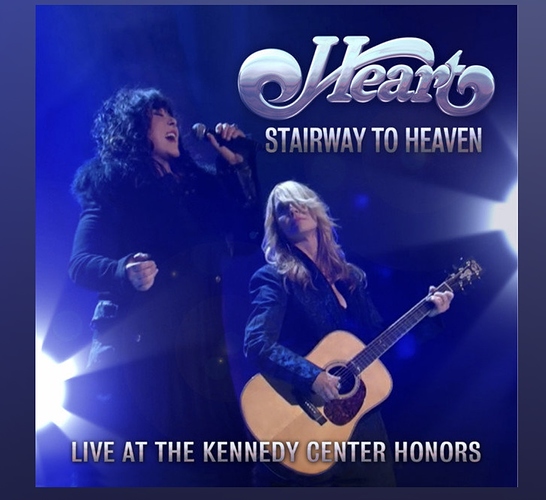 As well at Qobuz in real 96kHz/24bit resolution
Dirk
Dancing Barefoot, U2. Original song by Patti Smith
Chromatics cover Bruce Springsteen — I'm On Fire
Thunder Road
covered by Hayward Williams
album: another sailor's dream
2007
Jolene by The Sisters of Mercy.
Never forget the first time I heard this one.
"Tear Stained Letter" on one of Richard Thompson's albums.
"Coldcut — more beats & pieces"
My favorite song ever… it reflects the whole music, ultimate thing