Hello there,
I've been experiencing strange behaviour when trying to load TIDAL playlists. I've been able to replicate this multiple times, even after reboots of the core and remote computers. This only happens when I try to load a TIDAL playlist, otherwise Roon works normally.
When I select a playlist from TIDAL in Roon, it will not load and I get this screen: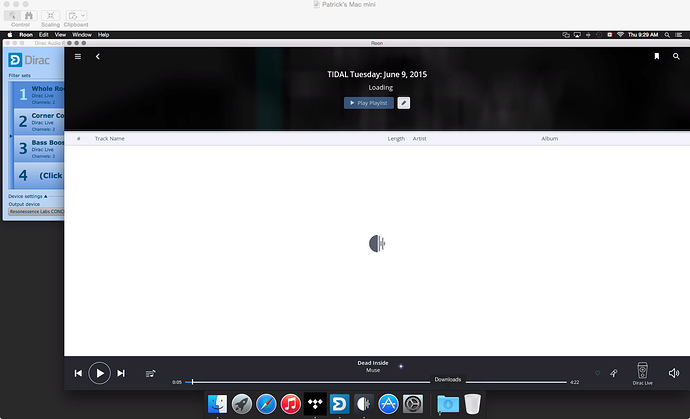 The playlist fails to load and after a few minutes the remote computer reports losing connection to the library: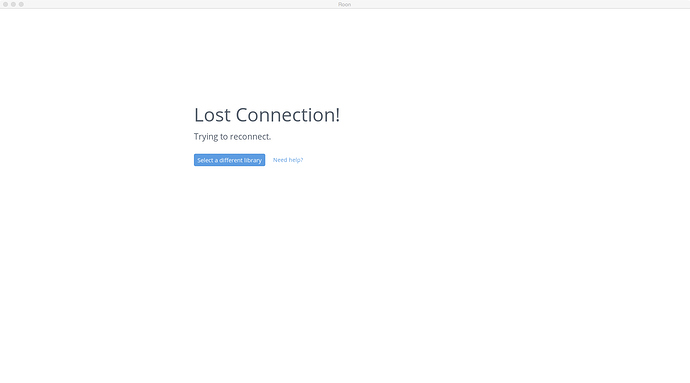 Followed by the core computer reporting network errors: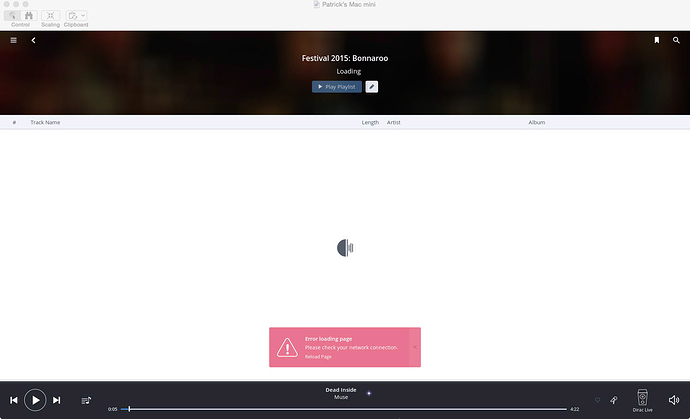 Quitting and restarting Roon on both computers brings everything back to normal without having touched the network in any way. Even while Roon is displaying the network error, I can open up the TIDAL desktop app, choose the playlist I was interested in and it will play immediately, no problem.
Thanks
P.S. I'm with whoever suggested that TIDAL playlists be included in search results. For example, the Editor's Picks playlist is right on the front page of the desktop app, but I never would have found it using Roon as it is nestled deep in Roon's TIDAL Recommended Playlists. Even knowing that the playlist was there, I still had to visually scan the available playlists for quite a while before I was able to find it.