Roon Core Machine
Latest QTS 5 of QNAP HS-453DX-8G
Networking Gear & Setup Details
QNAP connected via Ethernet to router
Connected Audio Devices
Number of Tracks in Library
just about 2000 tracks
Description of Issue
I moved the Roon Core (via backup & restore) from my old NAS to the new one (following https://help.roonlabs.com/portal/en/kb/articles/migration). My playlist as well history etc. is all there. I changed also the storage directory (as this is on a different path on the new NAS).
There must be something wrong as on the Home screen it just says
(those are Qobuz elements I guess - as my whole library is far bigger)

The settings looks like:

When I try to do a force scan: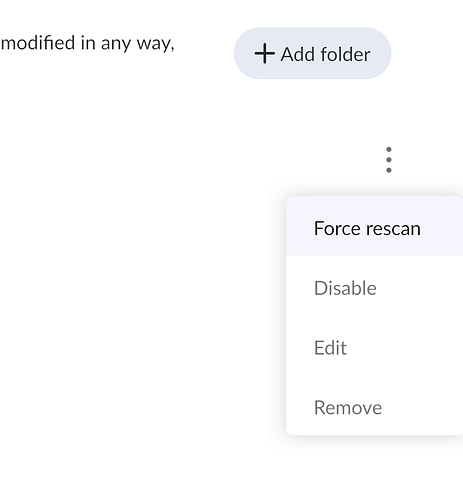 There just doesn't happen anything.
So my local files are somehow lost / not accessible?!