None of my legacy bookmarked focus groups will play songs. I also can't make new ones. Roon says I have zero albums in the focus groups. Attached picture.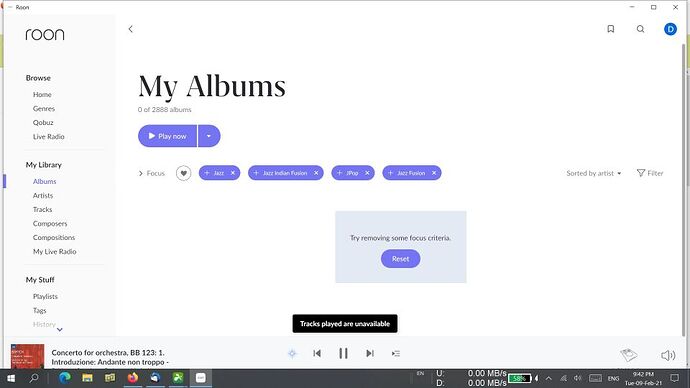 Update: okay, now I understand. Before if I focussed on genres "rock" and "jazz" all of the rock and jazz albums appeared. Now it's the opposite- only albums that are simultaneously Both Rock and Jazz appear.
That doesn't work for lots of uses. I want a bookmark that brings up all my non-classical, music. All rock jazz blues etc that isn't classical. How do I "focus" on that? I have to make a negative focus group? List in the group all the stuff I don't want in the group? That makes no sense.