Hi team,
This was reported to yourselves and Bluesound back in 2021 - analog amplifier step makes signal path enhanced.
Their reply in 2021: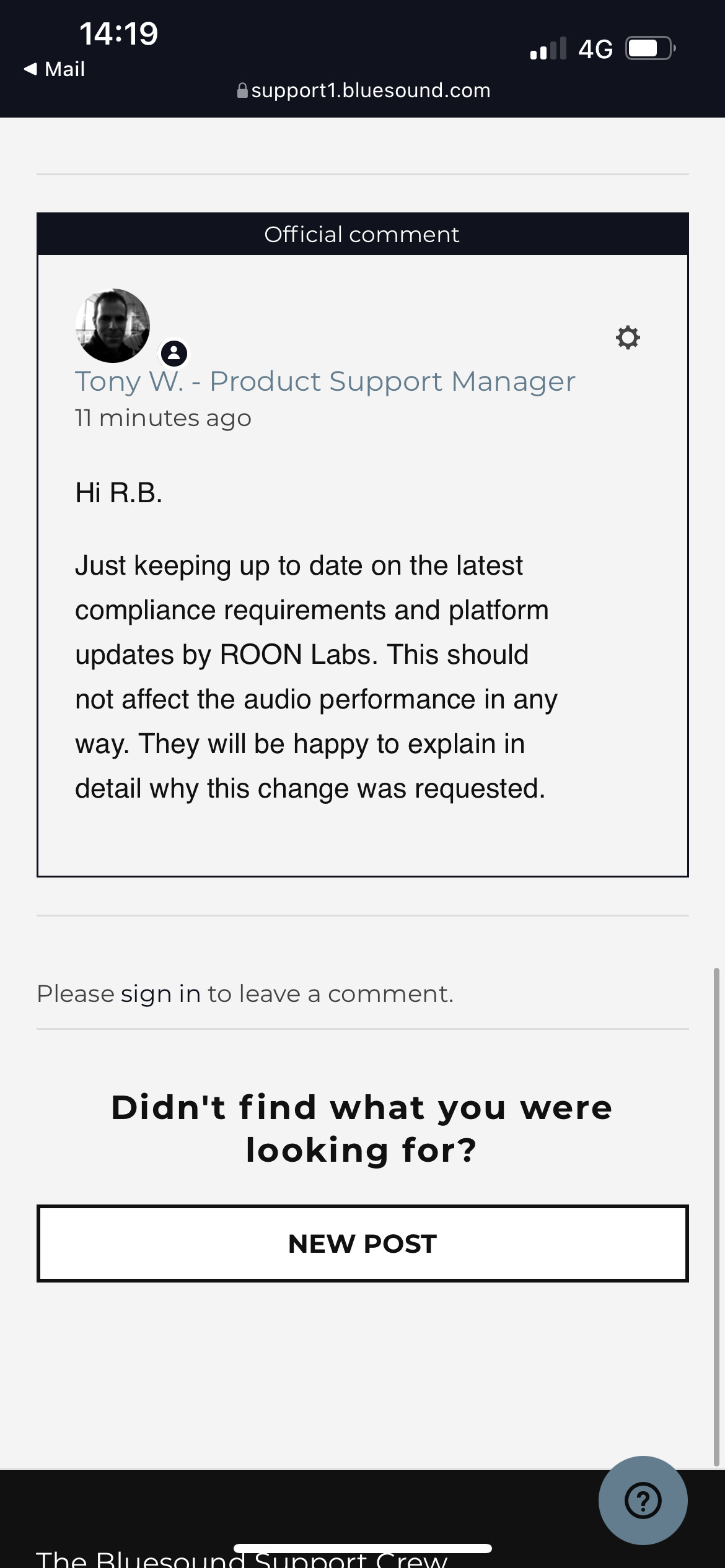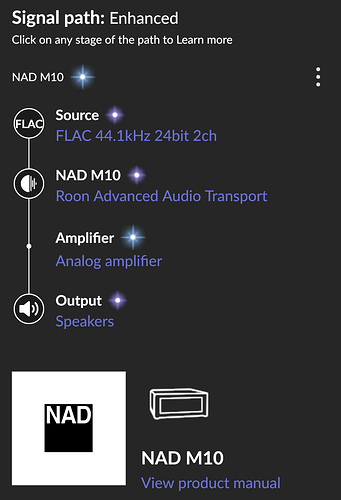 Whilst I know it has no effect on sound quality, I would rather have it display lossless and not enhanced. Me likes the purple light

Have seen this analog amplifier step appear for other manufacturers and it does not result in an enhanced signal path. Cambridge Audio for example.