Hey guys,
all of a sudden my Topping and iFi DACs connected to my Mac cannot be seen anymore in the audio sources: they show up in settings, they are enabled, but can't be selected (see screenshots). I can use them in the Tidal app, though.
Tried turning them on and off, unplugging them, restarting everything, re-installing the roon app. Same on my iOS device.
Can anybody help? Cheers!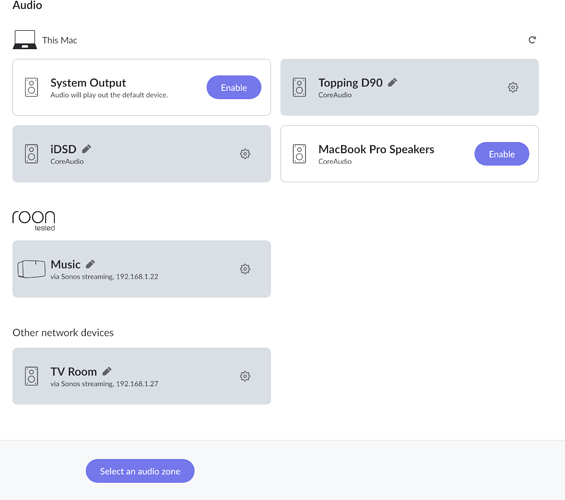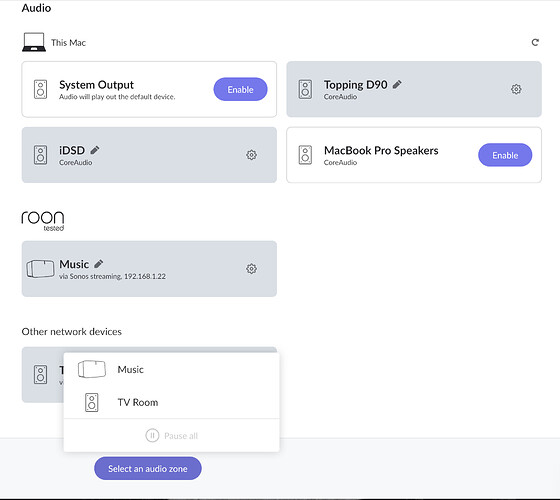 Add images