See Staff Post:
---
(Original Post)
Continuing the discussion from Qobuz suddenly doesn't function in Roon:
Thought it was resolved but alas. Today again no connection with Qobuz via Roon. Can play directly in Qobuz. There was a warning in Roon that there was an error in the connection, but logging in again with usersname and password has no result: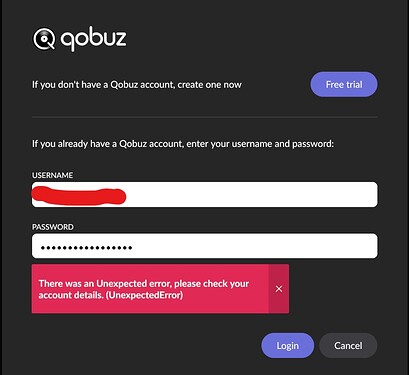 Is it Roon or Qobuz? That's why I sent a message to Qobuz. Are more users having problems with Qobz via Roon?
Thanks for thinking along, Bert.
You can find my setup in the mentioned link.