Core Machine (Operating system/System info/Roon build number)
Roon ROCK version 1.7 build 528
Network Details (Including networking gear model/manufacturer and if on WiFi/Ethernet)
Gigabyte Ethernet
Audio Devices (Specify what device you're using and its connection type - USB/HDMI/etc.)
Holo Spring (USB) and Aries Mini (Gigabyte Ethernet)
Description Of Issue
After I've updated my Roon Remote on my Android phone to build 528, I encountered not able to connect to Roon core, most of the time. If it does connect it will always connect to 'settings' page as compared to my iPad in the 'Overview' page. This is very strange indeed. I don't have issue In the previous build 521 in my phone. I'm running on Android One OS Pie 9.0. The hardware are
Qualcomm MSM8953 Snapdragon 625, Octa-core 2.0 GHz Cortex-A53
Adreno 506 with 4GB of RAM. It is a Xiaomi A2 lite phone.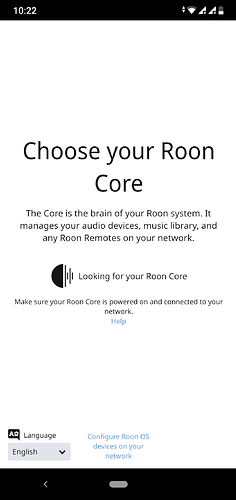 Note that if I can manage to connect after several try, it doesn't go to the main page rather always in the 'settings'. This is first time I encountered this in build 528. Can you guys check?