Since resolving the issue in my previous thread, the same thing also happened yesterday and the day before. Just now music stopped again. This time the Sony DAC is still visible as being connected to the Nucleus Core, and it looks like it's playing ie. the graph motif is moving about next to the track name. But there's no sound and the track choice keeps changing every 30 seconds to the next track on the current album although the time counter stays at 0:00 . This happened yesterday as well.
My system is probably as simple as it's possible to get…
Router > Nucleus (w/2TB SSD) > USB DAC
(+ iPad 9.7 2018)
Here's a pic of the DAC settings: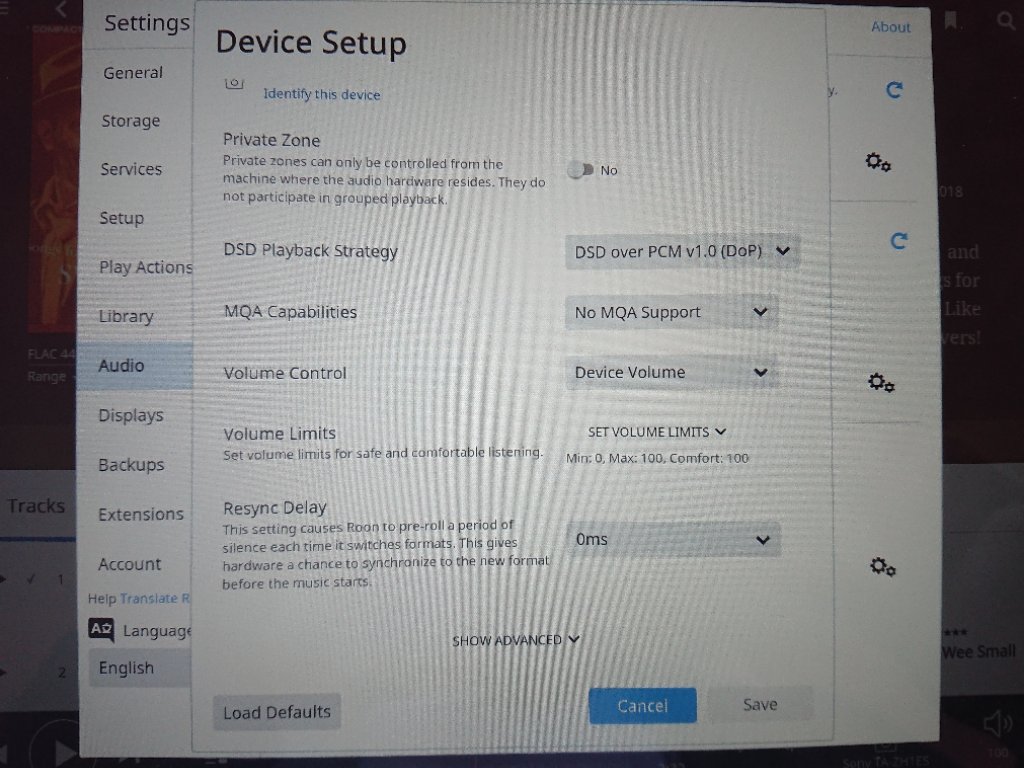 I'm not sure if it's anything to do with switching formats, but I do have a lot of DSD and regularly switch between FLAC 16/44 and DSD. @Geoff_Coupe thought it sounded like a USB DAC issue so I've posted the settings above.