Hi everyone (@support)!
I've got an issue when I connect LAN wire from Nucleus+ ethernet port to ethernet port on my switch or Apple TimeCapsule. Nucleus+ is invisible on network, I can't go on web interface or connect it via Roon APP, but when I use ethernet to USB adapter it works fine.
I use SET of Satechi USB TypeC to Ethernet adapter and USB TypeC to USB2.0 adapter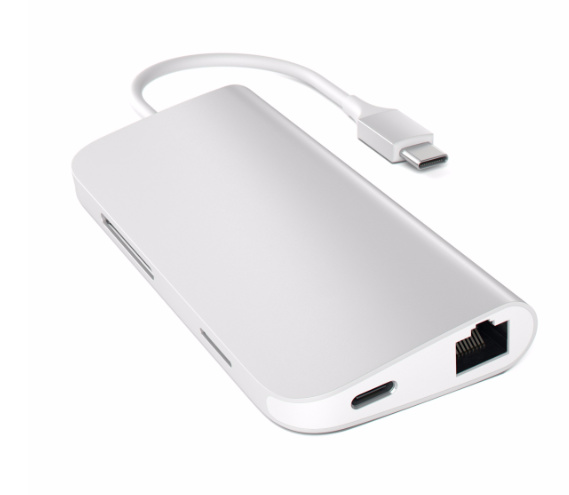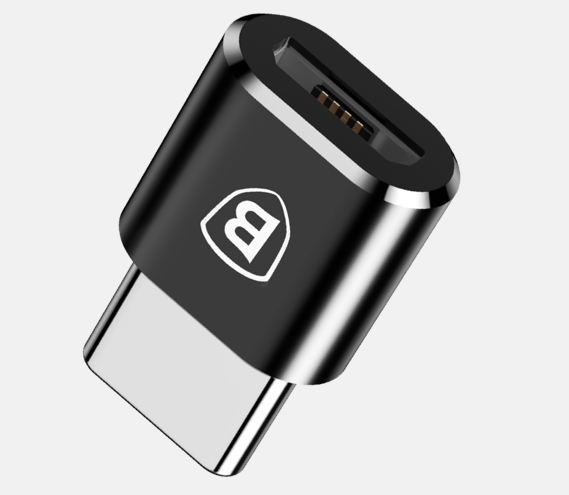 When it connected through this SET it gets these settings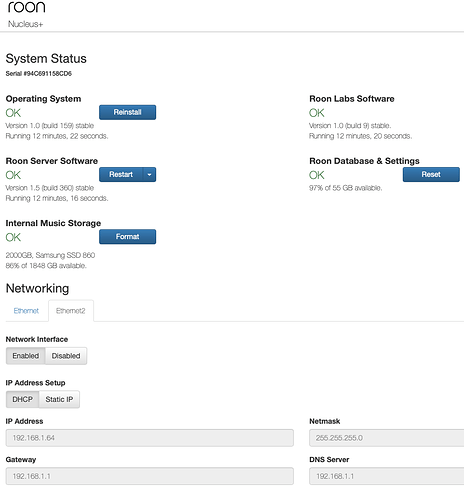 My network setup:
internet goes to apartments to local provider OEM Router, then goes to Apple Time Capsule (which use only for WiFi) then goes to the switch TP-Link 8 ports (unmanageable).
Nucleus+ doesn't work if I connect it ethernet to ethernet in both ways: to Time Capsule or to the TP-Link switch.
Nucleus+ works only with SET.
when Nucleus+ is connected to router via LAN it works and have DHCP IP 192.168.1.71, I don't need to use SET
BUT I need my Nucleus+ near HiFi installation place (AV receiver, DAC etc).
I tried to reboot switch, OEM router, Time Capsule, Nucleus+ (except Roon Database & Settings on Nucleus+ web interface) but no result.
Serial #94C691158CD
I purchased it in Switzerland
music is stored on Nucleus+ I use SSD 2TB. It's 86% empty. I have reservation copy on another disk.
I use Roon app on Mac mini (Mojahe 10.4) and iOS devices