I'm getting a bit deeper under the hood than I usually go. With that said…
I have added the original album and the original release date to the Bob Dylan compilation: "The Bootleg Series, Vols. 1-3 - Rare & Unreleased (1961-1991)". This data was conveniently found in Wikipedia and in the liner notes accompanying the album.
I added the two data elements to each track using Yate under "Original Album" and "Original Release Time" (the latter is mapped to the release date):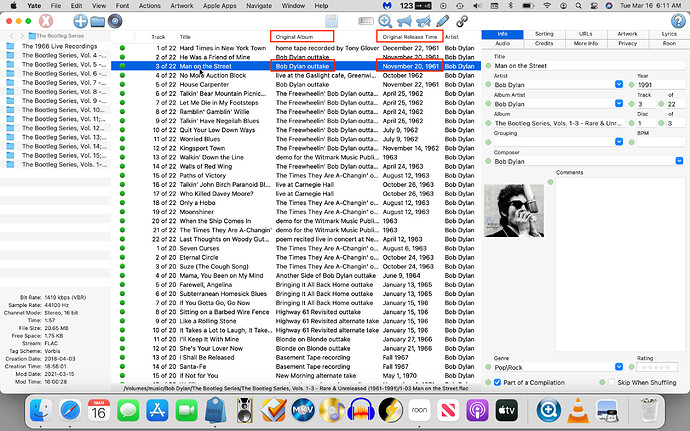 I then confirmed the proper placement using dBPoweramp: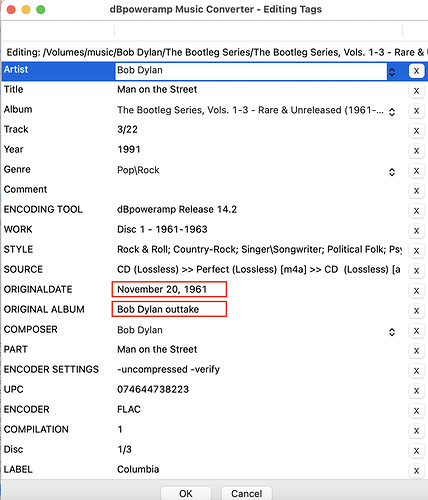 However, when I look at the results in Roon, the date is incorrect (Dec 22, 1961 when it should have been Nov 20, 1961 for the track) and the original album (or outtake, live recording, etc. that I plugged in for this field) is not present on this Roon screen. Could this be a result of 1.8 (I've seen some posts elsewhere) or is there something I need to do on my end?