My setup: Qnap 253be, Auralic Aries G2 / Vega G2
I only have one version of Radio 357 on Roon
Can you play other AAC files?
An excellent question. Chris is wondering whether your QNAP is suffering from an issue with the codecs.
Please try
WHUR an aac station
WAMU-FM an mp3 station
DJ ZOG a flac station
(Doesn't explain how @Krzysztof_Marciniak could play it yesterday though)
You are right: I can't run any radio on aac stream, mp3 can play.
I can play DJ ZOG a flac station too
Ok, you are being affected by an issue with the latest Qnap version which has removed the aac codecs.
Please visit this thread

@crieke has kindly offered to help with the problem.
JB Radio-2 has been off-air for a couple of days; their web site is down. I don't know why.
Thank you. I'll remove the station.
(I had tried Facebook, but not having an account, I didn't get anywhere on a tablet. I now find I can on a PC)
http://c32.radioboss.fm:8032/stream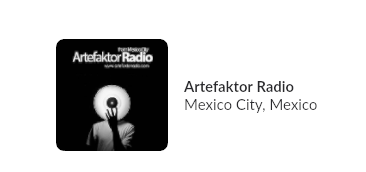 Hi @BrianW
please can you update the url for this one?
thanks
Nick
That was a while ago! Good news is that it uses a stream that Roon is happy with. I've added
Europa Radio Jazz.
Thank you for bringing it up again.
Please check if OK.
Hi Brian
Oustanding! Thanks.
I did however hope for access to their FLAC stream, I kind of take that Roon does not support this right now?
Rasmus
If you can find it - it's not on their website…
Should be this one: https://thesoundofjazz.net/TheSoundOfJazzHD
Cant add it to Roon however

Yes, I remember that one. Unfortunately that stream (which is aac 320 by the way) still won't play.
Sorry (again).