Roon Core Machine
Build 952, Intel NUC with Linux Mint
Networking Gear & Setup Details
n.a.
Connected Audio Devices
n.a.
Number of Tracks in Library
n.a.
Description of Issue
Android Remote (Pixel 5), Build 952: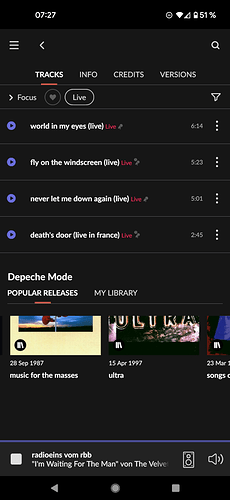 Album covers under 'Popular Releases' are just displayed lower half. Furthermore, when I scroll 'Popular Releases' to the very end, the app gets completely frozen and unusable. I then have to kill the app, nothing else possible.