Hi - Ive copied the last support ticket which I closed thinking the issue was resolved. It appears to have appeared again.
I use a QNAP TS251+, 4gb RAM, with the roon core on an external SSD plugged into the USB3 drive. The database is on the QNAP NAS in 3tb drives (20,000 tracks), and I use Qobuz. With the QNAP plugged into ethernet port of my broadband router (BT Smart hub). Sorry I dont have very advanced technical understanding of networking. End points are mainly a Chord Poly/Mojo, with a AV amp running chromecast and airplay, I have further 2x yamaha speakers running airplay. I use iphone, and ipads as remotes. I recently installed remote onto mac too.
I purchased a 500gb Samsung SSD which worked extremely well, but I get a recurrence of the same issue as previously. ROON only sees 16mb of the 500gb and as such the database does not work anymore. The SSD appears to be working fine, and I cannot understand why the same issue would occur again with another brand new SSD.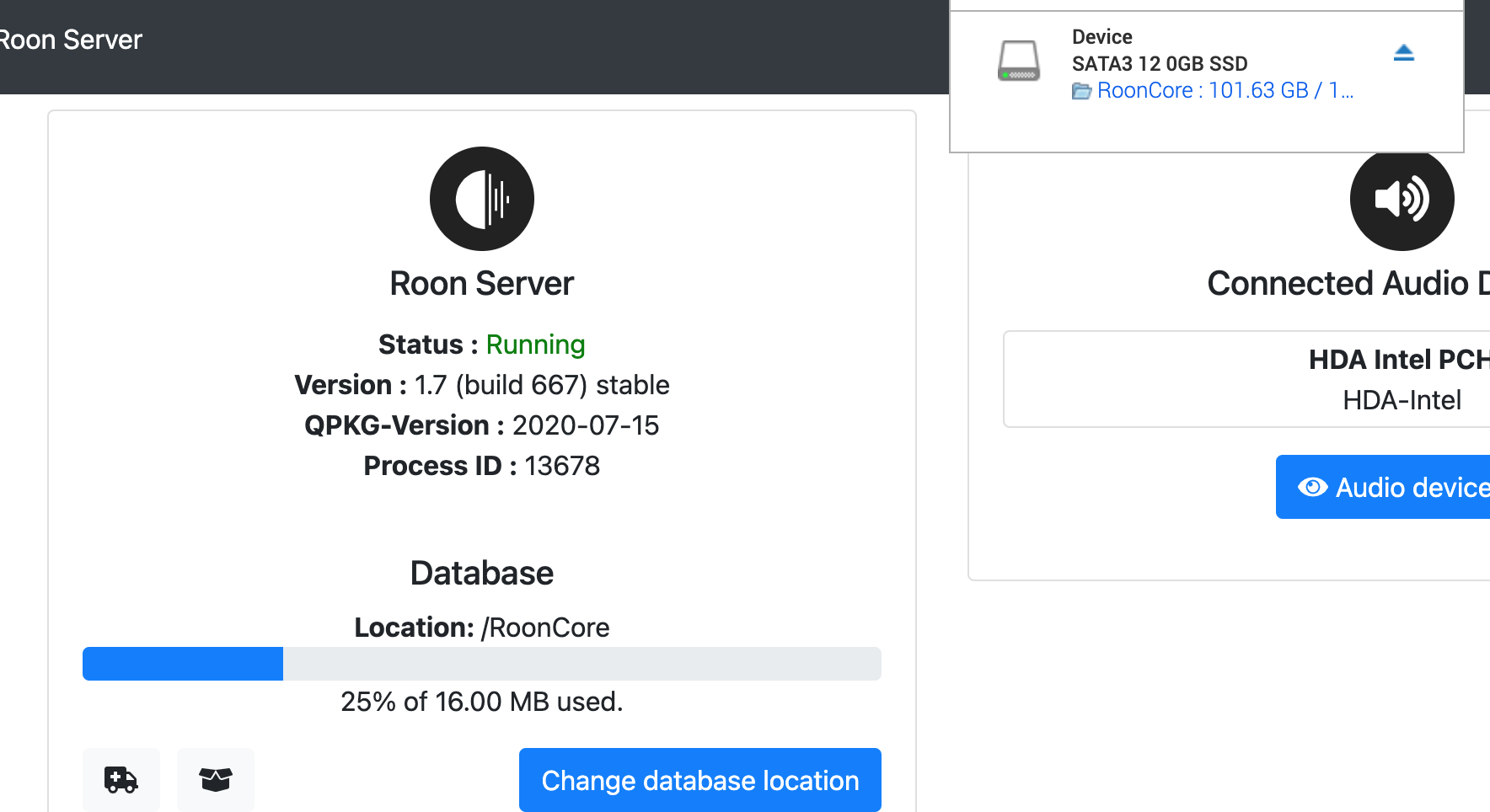 The above a screenshot of the issue with the previous SSD, but its identical situation with the new Samsung SSD (I thought the cheap SSD was the issue before so I swapped it out). Ive reformatted the drive, and it works fine, but when I reboot it reverts back to the 16mb.
I read that a Microsoft Reserve Partition is 16mb, is it a potential the QNAP room app is somehow picking this up from a partition not being formatted? Ive formatted the drive to EXT4 (currently now EXT3).
Ive put the roon database on the 3tb drive, and it works fine albeit slower. Id love to get this working properly because the SSD was blazing fast.