Roon Core Machine
Roon Rock, Intel NUC 8 i3, 8GB RAM
Networking Gear & Setup Details
TP-Link AX5400 Wi-Fi 6 dual band Modem Router with VoIP
Connected Audio Devices
2 x Ropiee endpoints optical to Topping MX5 & DX3 Pro+.
1 x iPad 9th gen, Apple Lightning via USB adapter to Topping MX5.
Number of Tracks in Library
19,910 tracks i library.
Description of Issue
My Roon refuses to play any tracks from Qobuz. They look like they're there, but when I select them the play bar gets a back and forth "I'm thinking about it" light, then it tells me the track isn't available, or gives me this red message.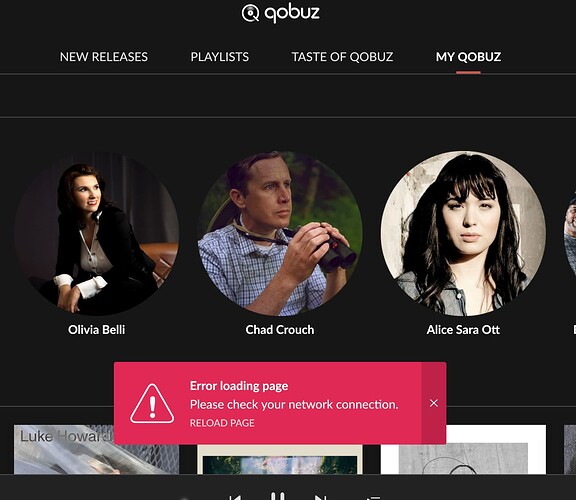 I've never rebooted my Rock, and I'm a bit worried hard booting it will cause issues. Should I just turn it off and on again?