Roon Core Machine
Intel Nuc 5
OS Version 1.0 (build 227) stable
Roon Server SW Version 1.8 (build 943) stable
Networking Gear & Setup Details
Ubituity 8 Port Switch
Roon Server connected via LAN Cable to Ubiquity
Connected Audio Devices
roon bridge
roopie
mini dsp shd
various sonos gear
volumino on pi
guastard x26 pro dac
all audio gear is connected via lan cable
Number of Tracks in Library
3000 Albums
Description of Issue
Everything worked fine until earlier this week - from one song to another the issue appeared

It has been described here already:
qobuz via roon won't play on any of my devices. All songs play fine via the qobuz app.
Status in Roon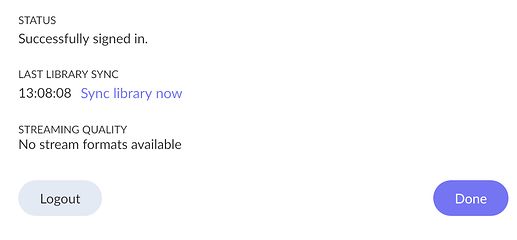 Status in qobuz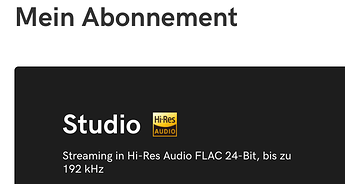 logged out (in roon) from qobuz
restarted the core
logged in (in roon) into qobuz
rebooted all network gear
rebooted all audio gear
always the same result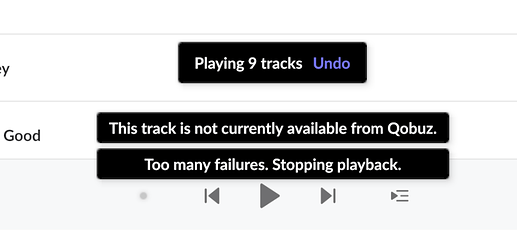 anyone any idea?