@support - Scheduled Backups are just not working on my ROCK installation. It seems as though Roon Server is losing network access to the locations specified for backups.
I have two storage locations defined for backups: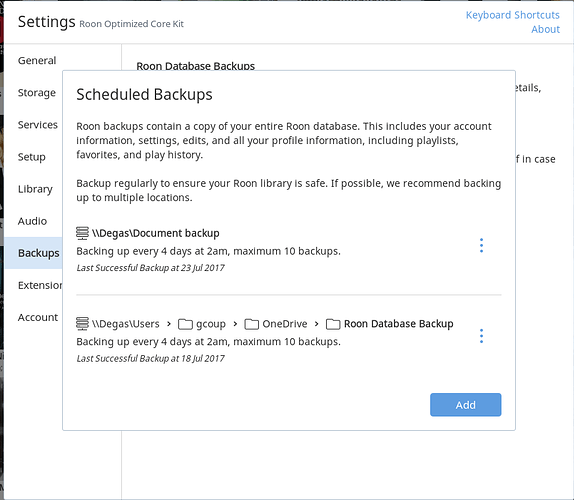 The Degas machine is running Windows 10 Pro, and I have a local account set up on it for access by the Roon Server running on the ROCK NUC.
When ROCK has been freshly rebooted, I am able to browse to these storage locations without issue: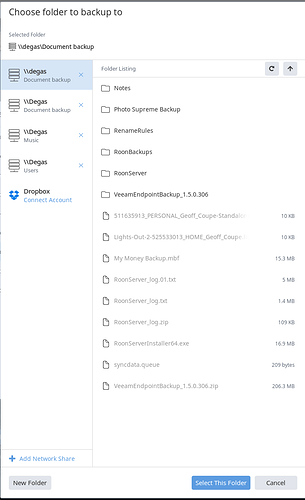 However, at some point later, I appear to lose network access, because if I attempt to browse to the locations, I just get a blank screen with the jellyfish: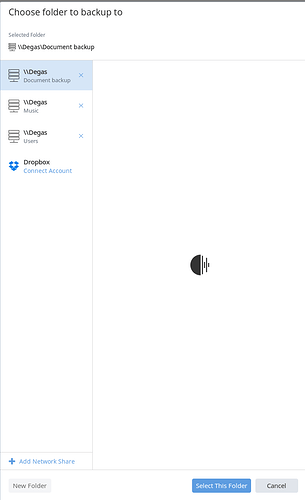 This blank screen stays for a minute or two, then an error message flashes up momentarily (saying something about the network), and is immediately replaced by the Lost Connection screen: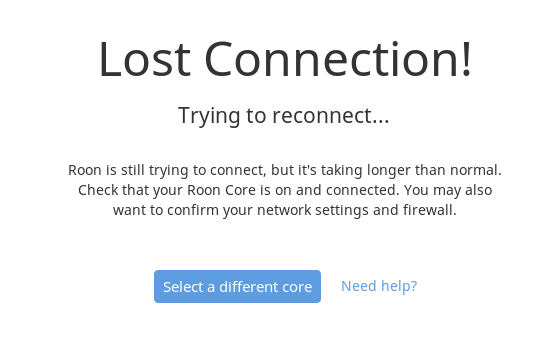 Roon Server appears to be initializing:
It can take up to several minutes before the Core is once more fully available to the Remotes, and the "Lost Connection" messages stop. During all this, I can still access the ROCK's web page without any problem.
I'm assuming that the reason that the Scheduled Backups aren't working is because of this loss of network access to the backup storage locations. My music media is held on the NUC's internal storage. Any thoughts as to what is going on here? Thanks.