ROCK no longer shows up under File Explorer/Network. Cannot access storage folder after latest build.
Hi @Gary_Waul,
So we can better assist you, please provide a brief description of your current setup using this link as a guide.
Make sure to describe your network configuration/topology, including any networking hardware currently in use, so we can have a clear understanding of how your devices are communicating.
Since experiencing this have you tried rebooting ROCK from the Web UI?
My core is on an Intel NUC i5 with 1TB SSD internal storage. It is connected to my LAN via 5-port Ethernet switch. I access internal storage with an HP Envy running Windows 10. After updating ROON this afternoon, It no longer shows up in File Explorer on the HP desktop. All other devices on my LAN are still visible and functioning. I have rebooted, restarted, cycled power on the NUC multiple times and rebooted the desktop as well. I can access ROCK directly through fixed IP address.
I forgot to mention that all remotes are working, I just can't add to internal storage now.
try to re add the exceptions to your W10 firewall or turn off the firewall to trouble shoot
This may be one of the quirks of Windows 10 File Explorer, rather than Roon. I find that File Explorer often "forgets" that ROCK is on the network, so as here: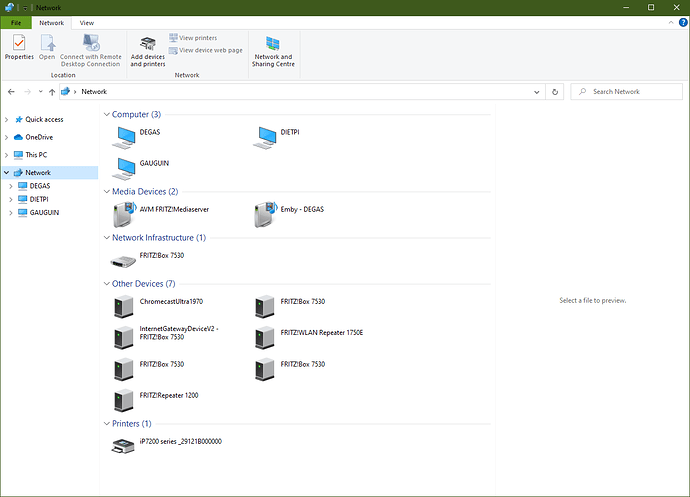 Typing \\rock\ into the address field of File Explorer kickstarts it, and then File Explorer will remember it (until the next time…):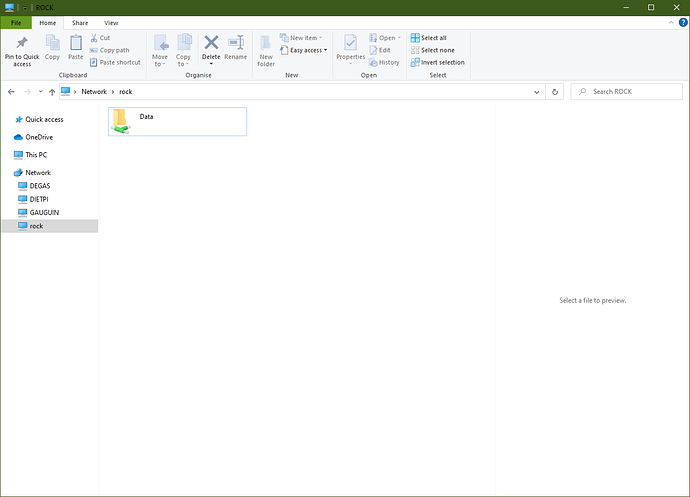 An alternative method of including the ROCK Data folder in File Explorer is to mount it as a drive on your PC as here: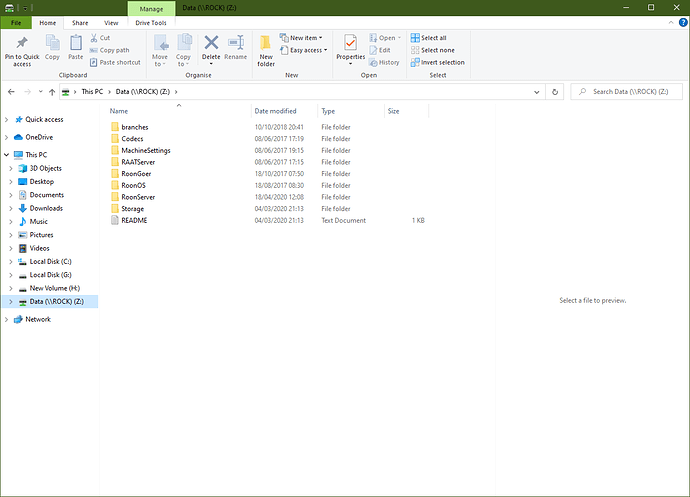 Excellent! I had tried the \rock\ several times without success but I was trying to do it through the network troubleshooting feature. Going to the address field did the trick. I guess the timing of this made me think it had something to do with the latest update since all my other devices remained active.
Thanks again! Stay safe.
This topic was automatically closed 365 days after the last reply. New replies are no longer allowed.