Core Machine (Operating system/System info/Roon build number)
Intel NUC 813beh
Operating System
Version 1.0 (build 219) stable
Network Details (Including networking gear model/manufacturer and if on WiFi/Ethernet)
BT Halo 2 Hub connected via Ethernet
Description Of Issue
I raised this issue a couple of days ago and thought that it has solved itself, however, it has not
Earlier today the music froze on one track (which it does every few days), so I rebooted the CORE to solve the problem
It would not reboot and I received the following message via an attached monitor
"TS120GMTE110S
S.M.A.R.T. Status Bad, Backup and Replace
Press F1 to resume"
On pressing F1 I received the following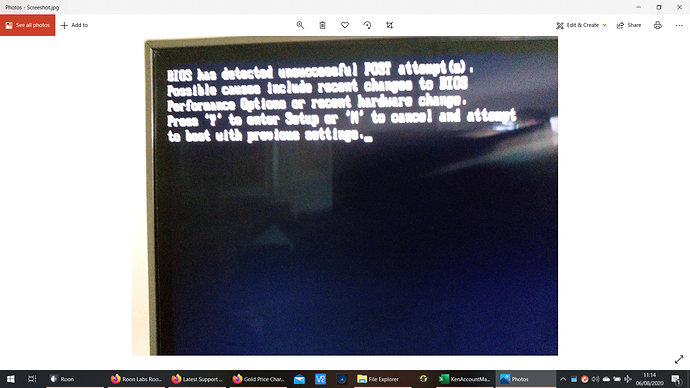 Pressing either y or n did not seem to have any effect
But eventually this message appeared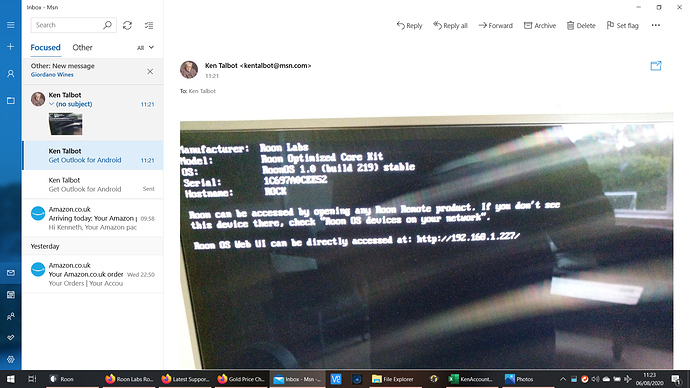 This meant I could control ROON again via a remote
So I decided to re-install Roon but it would not reboot after this either without going through the routine described above
On opening ROON I needed to re-input my account details and unauthorise the ROCK before it would connect to that same ROCK. All file information etc seems intact
This is the latest build information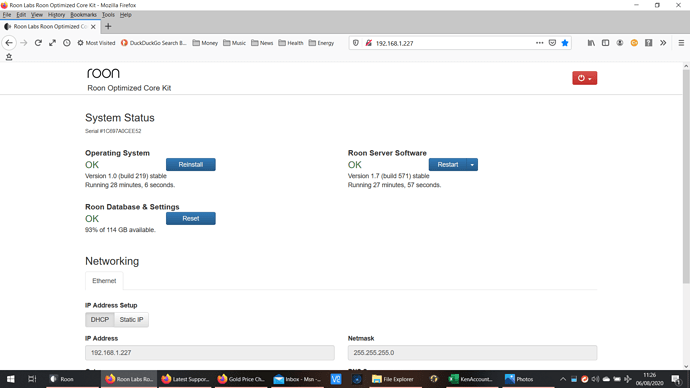 Interestingly playing the same track (a Qobuz one), which caused the issue in the first case, caused it to freeze again. However I just moved the track on and it was fine
I really am unsure what next, should I reboot again or re-install ROON again?
Thanks