Dear Roon users,
with rooAIDJ I provide an Artificial Intelligence Disk Jockey for Roon!
rooAIDJ is a Roon extension plus a chatbot for iPhone, iPad, Apple Watch, Apple TV and MAC. @Klaus_Engel was so nice to create these Apps. You can find them for free in the Apple Store

Beside chatting rooAIDJ also supports voice input and output so that you can discuss music with him until he comes up with tracks that you like. These can be easily played back in Roon by touching the play button.
For more information please also visit the my Sellcodes page for rooAIDJ or my homepage at http://diy.rooExtend.com.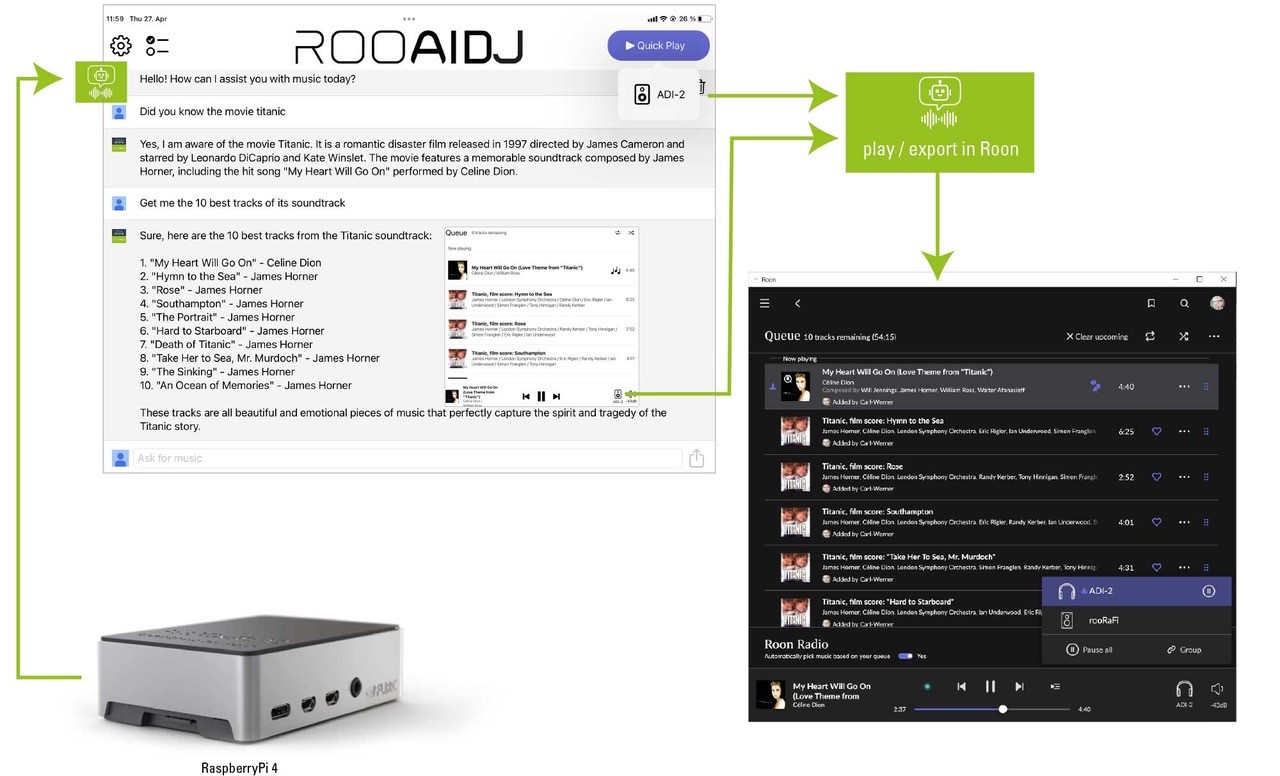 All these apps use my commercial ChatGPT license and therefor I can only offer recurring monthly license as I get monthly charged by OpenAI. My bills will depend on the use! I would therefore be very grateful if you would not have excessive philosophical discussions with rooAIDJ. Otherwise I will be forced to increase the price.
In my YouTube playlist you will find a video on how to use rooAIDJ and get an impression on what can be done with it.
In this thread I would like to encourage you to leave your questions and comments about rooAIDJ. Feel free to ask me and tell me your thoughts. I will be here to support you.
rooAIDJ comes with rooExtend v3.2.0. If you don't see this release in your Roon Settings/Extensions please wait for the nightly upgrade.
Please also watch the DARKO's great video from the HighEnd Audio Show 2023 in Munich, giving some explanation and a short demo of rooAIDJ. Watch from 33:15!
Best DrCWO