Cool, thanks for confirming, Kevin!
Ah yes, indeed, you had to go to the three dots to find the path! Thanks for the reminder:-)
I don't get the lock screen control on wither of my iOS remotes

I'm on android.
You have notifications enabled for roon?
And you enabled Lock Screen Controls in Roon Settings - Setup ?
Dirk
That's what I had not done. Cheerio

It was the same for me! The instruction "go to your Settings in Roon Remote and enable 'Lock Screen Controls' made me think it was an iOS or iPadOS setting, which I could not find.
For anyone who is also confused: it concerns the settings inside the Roon app on the device used as remote.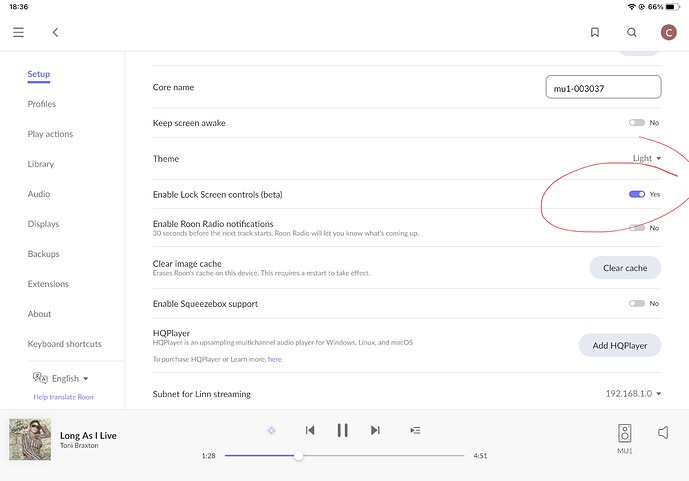 Great addtition, BTW!
Same. I got them confused and thought it had to be enabled in iOS

I have the dumb and cannot brain.
Maybe now's a good time to mention that the Create Playlist buttons are colored or labeled in reverse when comparing iPad to the Windows app. When deleting a playlist, the default option should probably indeed be "Cancel" but when creating a playlist, I'd expect the default option to be "Create".
This mixup was also the case in the previous build and perhaps even from the start of 1.8.
Windows: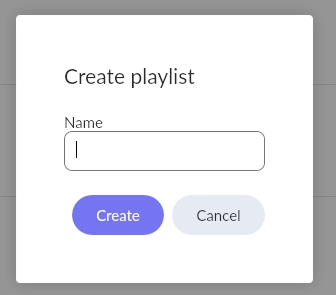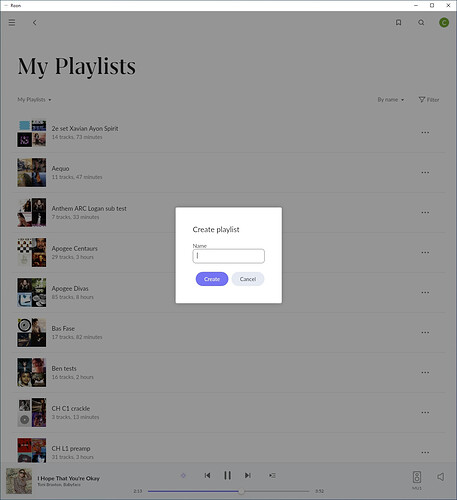 iPad: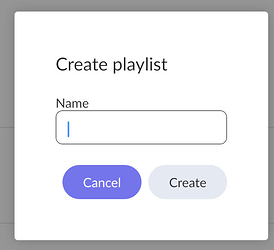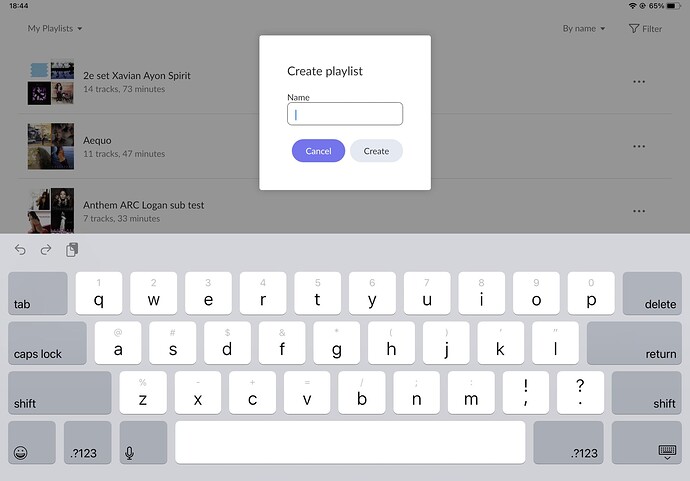 I think it's not being dumb but just overthinking it!

Yay, thank you so much Roon team for the mobile lock screen/pull down controls!
great! Thank you ! btw, whats about splitscreen for iPad OS ? thx
There is no bridge update as per the release page
What percentage of Roon users use their android or iOS as endpoints? I very rarely do but I do use my iOS device to control my endpoint. Is there a way to allow control from the lock screen this way? That would be awesome!
Thanks,
Mark M
That's what this release does.
I use iOS as an endpoint on a regular basis.


Suggest you actually go back and read the release notes. Or reread them as the case may be.
This is great! Many thanks to Roon to make it happen.
Btw, the max sample rates in DSP is still not updated for the Linn Klimax DSM/3, they are still at 192/24 and DSD 218 as the previous release.