Hi there,
I'm having trouble playing back music on my Sprout100 integrated amp.
My setup: Roon ROCK on Intel NUC8i7 --> router --> Allo USBridge --> Sprout100 USB input
When I try to playback music, I get no sound. The progress bar does not advance, and Roon skips to the next song in the playlist. Here is my signal path: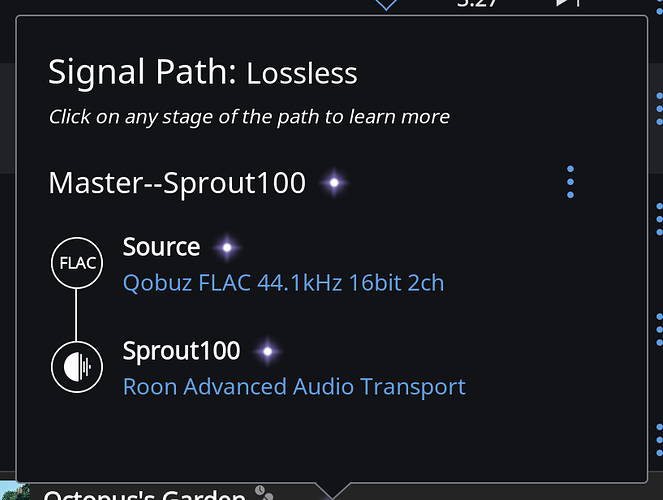 I have read some forum posts about trouble with the Sprout100 and maybe it being related to driver issues with the Allo USBridge, but at this point I just don't know.
Thanks!