Hi
I am having a problem with Roon Core freezing. It will go unresponsive for maybe a minute or so and come back for a few seconds before freezing again.
Roon core (latest 64 bit version 247) is running on an i7 HP laptop with a clean install of Windows 10. Very little else is installed. Samsung 256Gb SSD and 8Gb ram. Music folder is on a Synology NAS over Gb ethernet.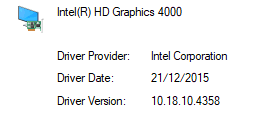 It freezes regardless of what audio device is attached, internal soundcard or external USB. Otherwise the laptop is working perfectly, no other software affected.
Some help diagnosing the problem would be greatly aprreciated
thanks
Alan