Core Machine (Operating system/System info/Roon build number)
NUC i7
ROCK OS : 1.7 latest version
Network Details (Including networking gear model/manufacturer and if on WiFi/Ethernet)
Wifi to NUC i7.
Audio Devices (Specify what device you're using and its connection type - USB/HDMI/etc.)
USB to DAC Lampizator Atlantic SE via USB
Description Of Issue
I've just recently had this issue whereby after playing over 4 hours - my NUC core OS crashes and resets to the login.
It only happened 2 times recently after the latest update.
Please any ideas to resolve it?
Industrial Fanless PC Intel i7 7500U Desktop Mini Computer Linux Ubuntu 6 COM 8 USB 2*LAN HDMI VGA GPIO DDR4 SIM 4G LTE
The PC is fine over 1 yr
And I can access the web UI and Route is BskyB over Wifi.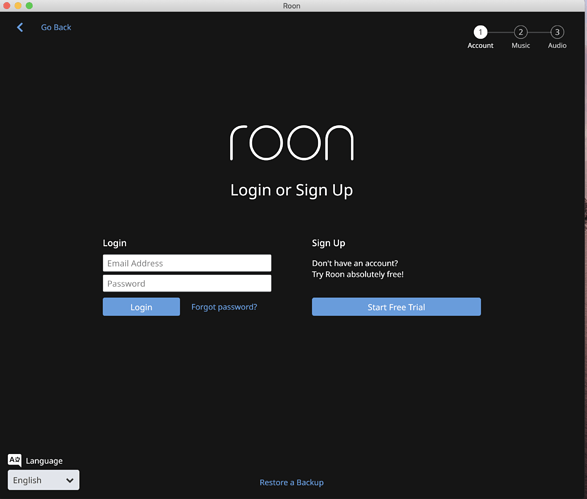 Rock server logs:
14:05:31 Warn: [broker/accounts] error loading account data: System.OverflowException: Arithmetic operation resulted in an overflow.
  at (wrapper alloc) System.Object.AllocVector(intptr,intptr)
07/07 14:05:31 Trace: [broker/accounts] Data updated. AccountStatus=NoAccountConfigured MachineStatus=NeedsAccount UserId=<none>
07/07 14:05:31 Trace: [broker/accounts] [heartbeat] now=07/07/2020 14:05:31 nextauthrefresh=07/07/2020 14:00:31 nextmachineallocate=07/07/2020 14:05:31
07/07 14:05:31 Trace:  [broker/accounts]   doing auth refresh, next=07/07/2020 14:00:31
07/07 14:05:31 Trace: [broker/accounts]    doing machine allocate, next=07/07/2020 18:05:31
more
07/07 14:05:51 Warn: Error in web request https://push.roonlabs.com/push/1/connect: NetworkError (Aborted.)
07/07 14:05:51 Trace: [push] request to manager failed
07/07 14:05:51 Trace: [push] retrying connection in 68274ms
07/07 14:05:59 Trace: [appupdater] initial check for updates