Hi All,
Short version: after "force rescan", and waiting, roon scans then forgets a large part of my library!
System:
roon 1.3 (262) stable (64 bit)
roon core on dedicated mac mini (8GB memory)
library stored on QNAP TS-251
Netgear R7000 router wired to both the mac mini and the QNAP
Symptom
My music library is split over 2 directories on the QNAP. One of them is fine, the other one keeps having the "Tracks Imported" count drop back to near zero, and roon forgets all that music.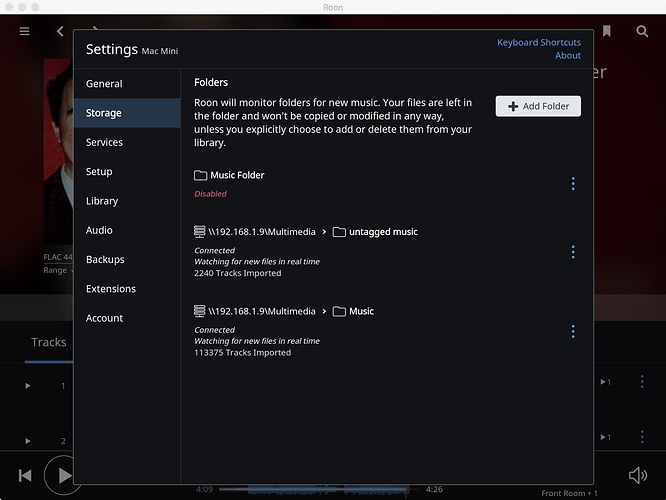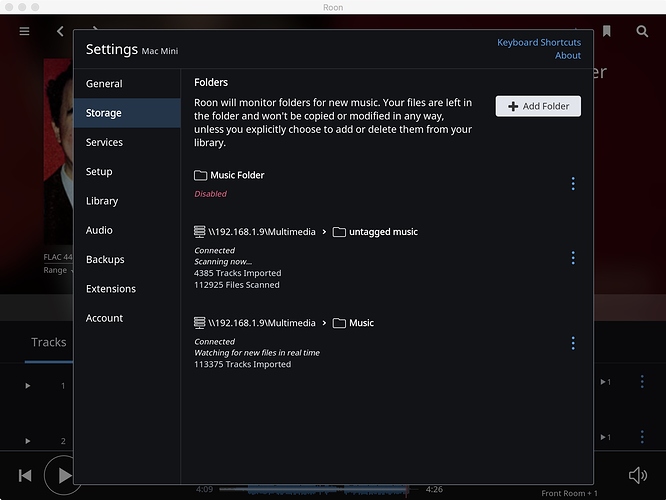 After scanning, sometime during the few hours of "adding music to library" metadata collection stage, it will return to the low thousands or hundreds of "Tracks Imported"
Guesses / Observations
I had a previous issue with the QNAP where roon would not read some directories due to nonstandard characters in the directory names (accents, umlauts). To fix this I turned name mangling off for the SMB connection to QNAP. This fixed that issue, but this new issue may have started around the same time, although I didn't immediately notice the library had been silently dropped.
Roon core uses quite a lot of memory while adding to the library (grows from 3GB to 5GB if I remember correctly), so at one point I thought there may be a memory leak in the "adding music to library" step.