I can check when I get home whether the station has changed the URLs in question; I'm not yet sure sure if some URLs which once worked have ceased to work while still existing. I'm also not sure whether this issue is related to changes at WNYC or changes with the advent of Roon build 234. But here's the deal - this URL:
https://fm939.wnyc.org/wnycfm

…which plays fine in VLC, gets this response from Roon: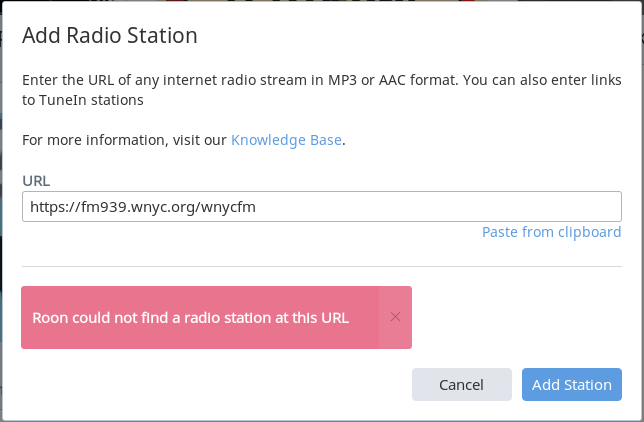 Granted, the above is at an unreasonably low sampling rate and bitrate, which WNYC should be ashamed to offer, but still, I have family members who would like to listen to this.
Similarly, Roon rejects this:
https://fm939.wnyc.org/wnycfm.aac

My Core is 1.3 (build 234) on Linux.
Update: I note that a WNYC URL shared by @brian back in Mar '16:
no longer seems to work.