Hi!
I'm having problems playing some MQA tracks/albums through Tidal where it's not loading and then I get this: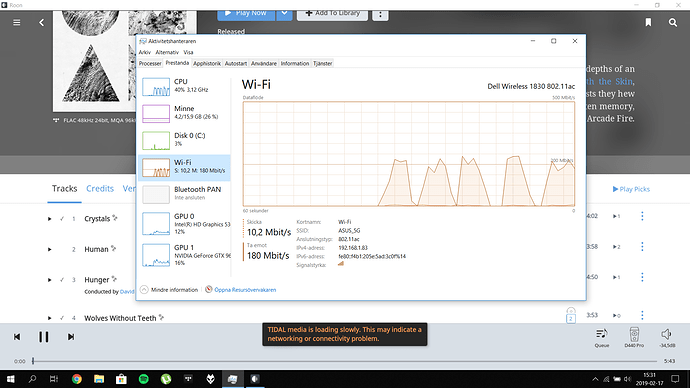 In the screenshot it's trying to play track after track but keeps failing. And should it really take 200 mbps+ to play a MQA file?
Here you can also see that it's only Roon that is using the network:

I'm using WiFi from my computer but with 200 mbps+ connection should that really be a problem?
Is there something wrong with my setup or does MQA really require this much network bandwidth?
Thanks!