Hi Dylan,
after moving my core to a new NAS I have experienced quiet similar issue as Ervoring had. Running in circles.
I followed you proposal 'press Unauthorize' and I could access my database. But… The database give me a red exclamation mark in the top right corner telling me that Roon need an update.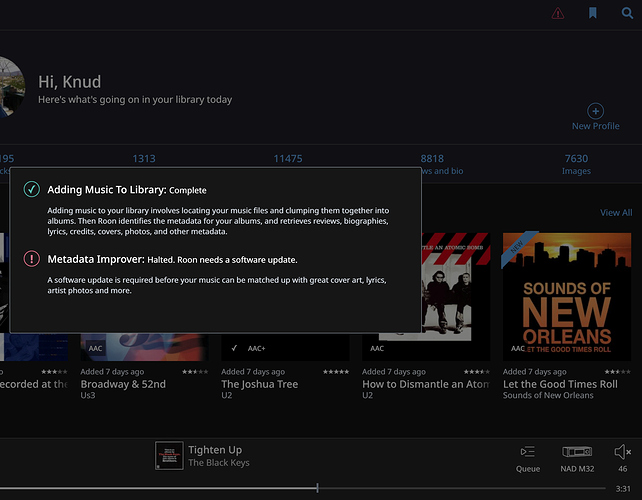 But Roon is up to date: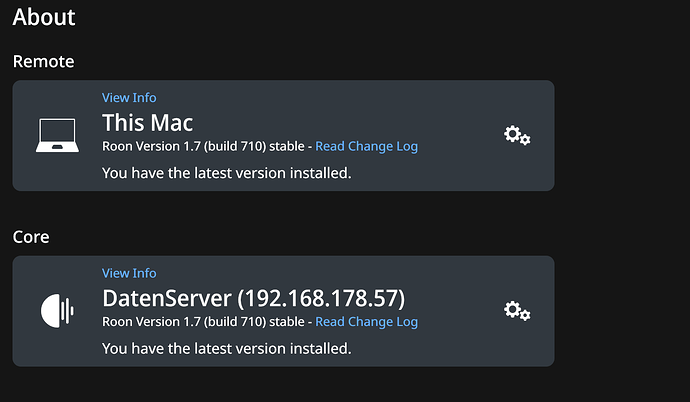 Any suggestions?
Thanks,
Knud