Hello,
Roon Core Machine
I have a roon nucleus. regular model.
Networking Gear & Setup Details
Connected with network cable to my ASUS router. Been working for years no issue. The internet and WIFI works in the house without issues.
Connected Audio Devices
Chord Qutest connected by usb cable
Number of Tracks in Library
I don't know, a few 1000s, not that much, I mostly use Tidal
Description of Issue
It stopped connecting to Tidal, it also said the meta data provider stopped working. It was accesible throught the web ui and accessible from my Iphone or my macbook pro. I rebooted multiple time without success. I logged out of Tidal. Still could not login again.
From the web ui, I tried to reinstall the OS, and it failed, now, it is completely broken (see screenshot)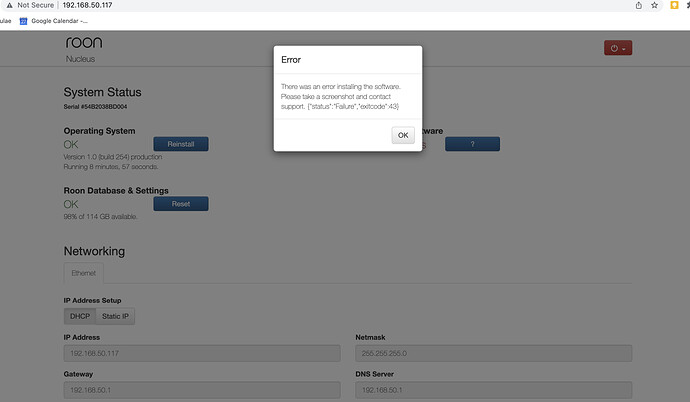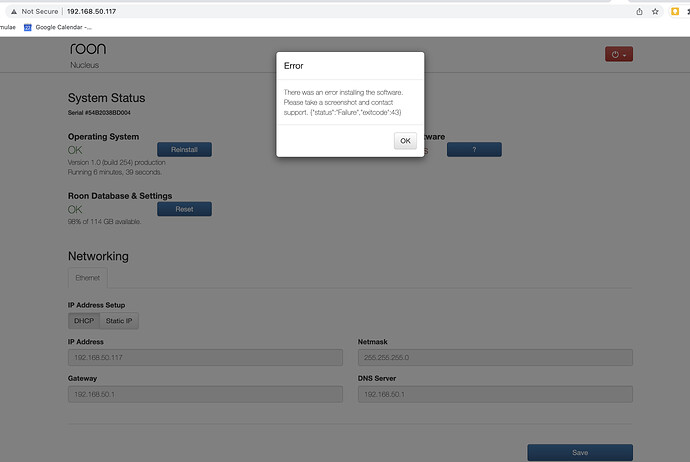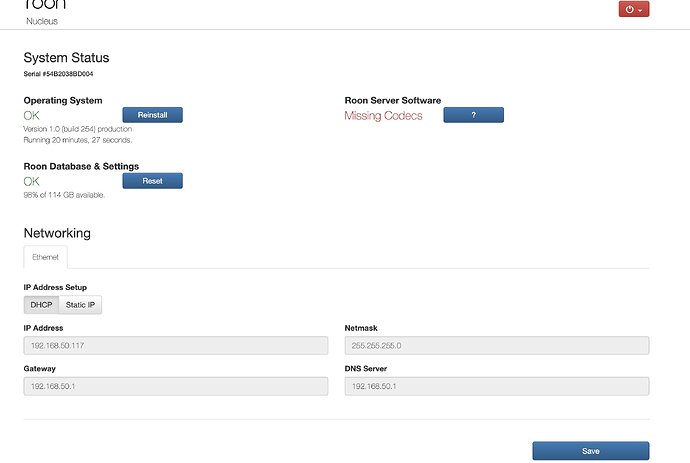 Now I don't know what else I can do.
Thank you,
Michael