Hi @Krisztian_Soos,
Glad to hear that the NUC is up and running! I have moved your post back into the primary thread, let's please keep the rest of the conversation here. To access the Roon storage folder, you can type \\ROCK\ into a Windows Explorer browser like so:

If this does not work, you can also specify it via the IP address like so (note: You can find the IP address in the Web UI):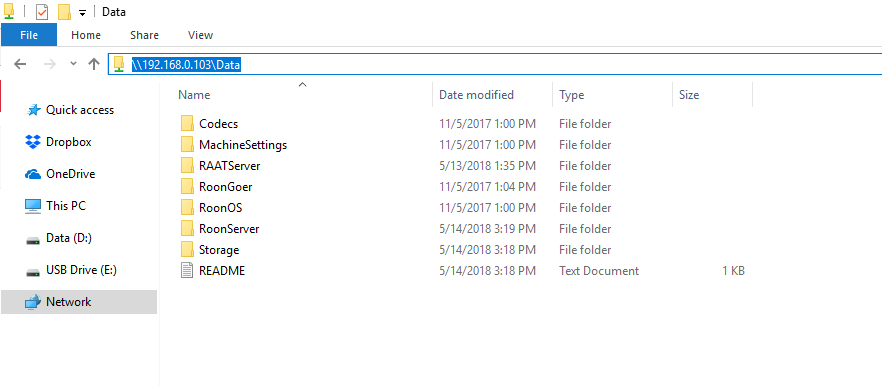 Once you are at the data share, you will want to navigate to the Storage folder, and your HDD should be listed here and you can add content via drag and drop.
Does this explanation help? If you are still stuck, some screenshots of which step you're stuck on would be appreciated, you can upload screenshots to this site by using these instructions.